Until now, we've seen Samsung and Huawei make foldable phones and both phones are far from perfect. TCL has now chipped in a new foldable design that has not one but two hinges and folds into three portions.
The Chinese company has taken inspiration from both Samsung's Fold that folds inwards and Huawei Mate X that folds outwards and has devised a phone that folds both ways. This is because the large 10-inch screen prototype folds once inwards and once outwards with two hinges to support the action.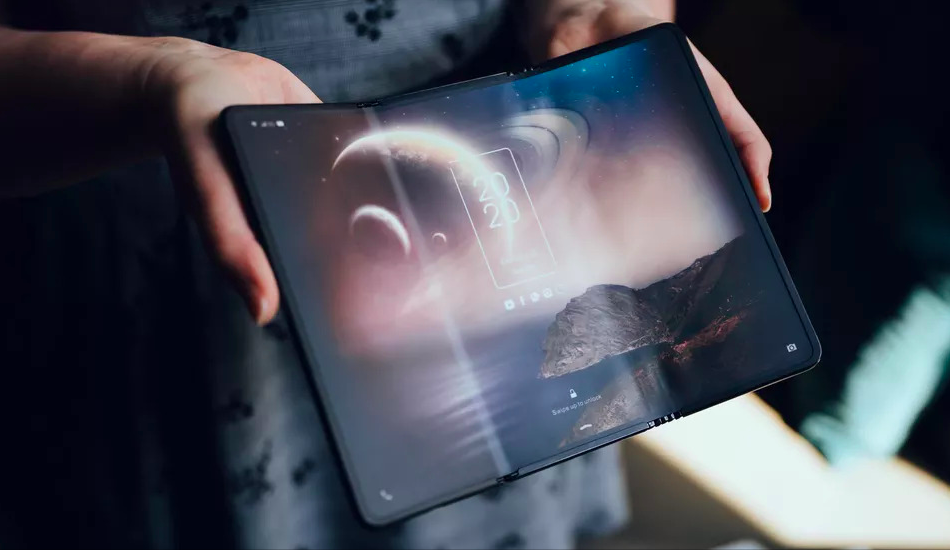 The TCL foldable phone prototype that CNET got their hands on was a non-operational model with a demo display but it shows what to expect from the hardware. There are four cameras at the back, a first in terms of foldable phones and all four reside on a back panel clear of any display component, like the one of the Galaxy Fold. The four cameras are aligned horizontally at the top portion which is also inscribed by the TCL logo.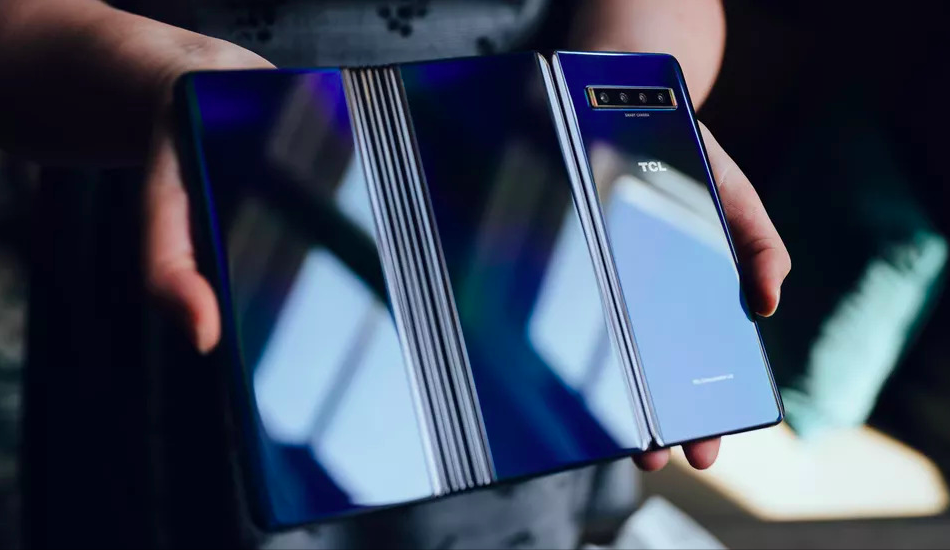 The part where this differs from Samsung's Fold is on the front which houses a larger display While a front camera isn't noticeable in the prototype, CNET says that there will be a single selfie camera on the front.
Since this isn't a working prototype, it's unclear whether users will be able to use the smartphone with two screens. It, however, makes sense for the phone to be used with a single screen (for mobility) and three screens (as a tablet). When folded, only one of three display portions will be left exposed with a regular-looking back panel.
Apart from the details provided above, there isn't any more information available about TCL's foldable phone. TCL will be launching the foldable phone in 2020 but the pricing of the device is yet to be known.
Huawei is shipping its Mate X foldable phone on November 15 in China for 16,999 yuan (approx. Rs 1,70,000). Samsung has already started selling theGalaxy Fold in India for Rs 1,64,999and is already developing its second generation Galaxy Fold with a clamshell design and ultra-thin glass for launch in April 2020. Motorola is also expected to launch its RAZR foldable smartphone next month in Los Angeles.