Swipe Technologies today announced the launch of a new smartphone- KonnectME. The Dual-SIM Swipe KonnectME will be available exclusively on Snapdeal.com from 28th April for Rs 3,999. Konnect ME is the 4th device in the series from Swipe's stable, the earlier ones being Konnect 4, Konnect 4E and Konnect 5.0.
Swipe KonnectME comes with something called SuperSecure feature that "involves innovative and dynamic locking that enables Password change every 60 seconds. Based on smart algorithms one can set password parameters that are intuitive."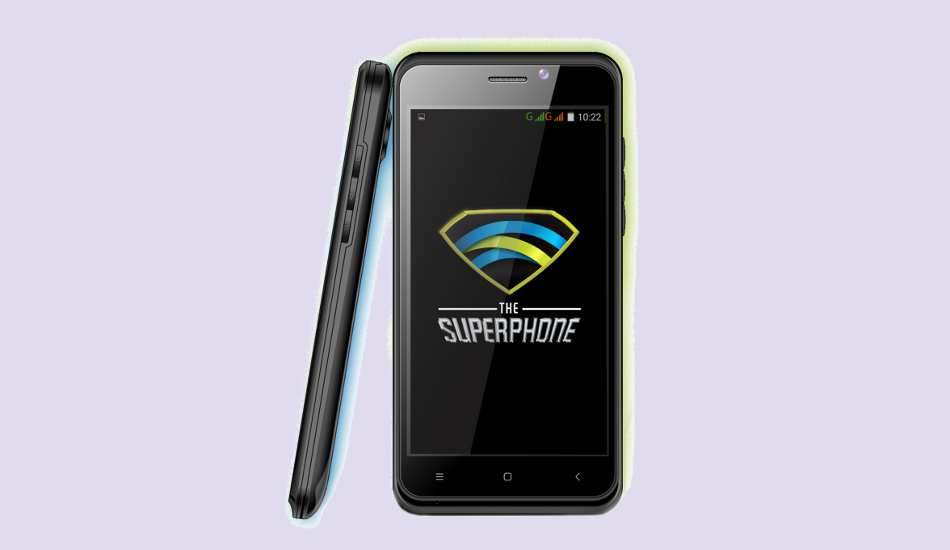 KonnectME comes with pre-installed SuperSocial application for connecting with family, real-time updates on location and security. There is another SuperTech feature allows consumers to auto-manage the phone's memory for better and longer usability. The pre-bundled application enables the user for quick transfer of data and switching of applications within the devices.
In terms of specifications, the KonnectME sports a 4.5 inch IPS display with wide viewing angle. It also has scratch proof glass on the screen. Under the hood, the smartphone is powered by a 1.3 GHZ dual core processor, 5 mega-pixel primary camera and 1.3 mega-pixel front camera. The rear camera comes with flash and image sensor.
The smartphone is equipped with an 1 GB RAM and 8 GB ROM, with expandable memory of 32 GB and has a battery of 2450 mAh. Other features are Dual SIM, 3G, WiFi, Bluetooth, GPS, FM Radio, Micro USB port. It is available in two colors – navy blue and ivory white.
Talking about the launch of Konnect ME, Mr. Shripal Gandhi, Founder & CEO, Swipe Technologies, said: "At Swipe, our aim is to provide a smart phone in the hands of every India. Affordable technology is our unstated mission and KonnectME priced at Rs 3,999 is a step in that direction. Telecom operators as well device makers are working in unison towards an India that is on mobile internet. Swipe's KonnectME is a super phone in every sense of the word – SuperTech, SuperSecure, SuperSocial. That's the Super Value."