Developers of SwiftKey has released a new version of the software keyboard with new features and bug fixes.
The new SwiftKey Flow 4.0.0.61 is in beta version and comes with one feature called the "Flow Through Space" that completes sentences and words based on users' typing pattern and style.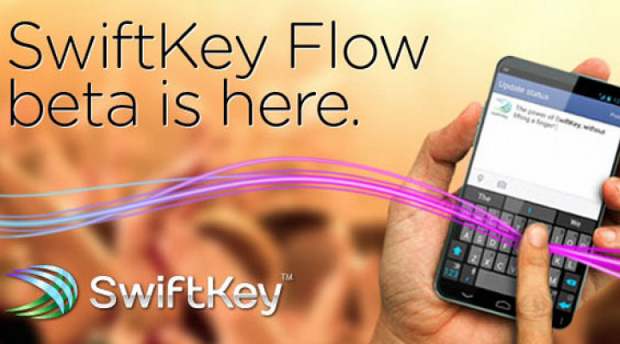 SwiftKey is a third-party software keyboard that brings number of intelligent features that saves several keystrokes by using the word prediction and gesture based input options. The SwiftKey Flow also offers different language support along with the options to personalize the look of the keyboard.
The new SwiftKey Flow 4.0.0.61 Beta update brings Flow option in the landscape mode for the Android tablets but it won't work if the keyboard is used in split-layout. The word predictions continue to exist even when the keyboard layout is changed.
The Flow-Through-Space now offers auto commit which keeps the prior words if the last word has not been predicted accurately. No need to type or input all the words all over again. Besides these improvements, the new beta update fixes the memory leak and force close issues.
Battery usage has been improved and the SwiftKey Flow 4.0.0.61 beta is offered as separate builds for Android based smartphones and Tablets. Download the respective builds for your devices from the official SwiftKey Flow website.