SugarSync, an online storage and data sync service provider, has released a new significant update for its apps on Google Android and Apple iOS platforms. The SugarSync app allows instant wireless backup, file sync and sharing of the data between computer and a smartphone. The new update now allows users to automatically sync the videos on mobile to the computer wirelessly. SugarSync adds batch photo backup support in the iOS app and video sync support in its Android App.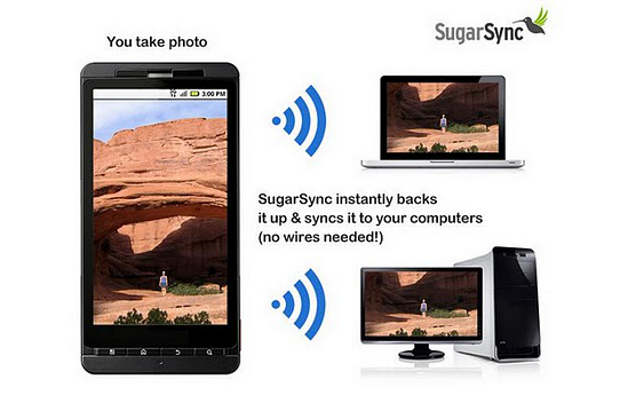 Taking backup of important data and multimedia on a smartphone has become absolutely crucial. While the mobile platforms and applications continue to grow mature, some minor crashes can lead to crucial data loss. That's when data backup services that take a copy of your data and put it up on a secured storage servers called Cloud servers (because they're not physically).
SugarSync is one such Cloud storage based service meant for both Apple iOS and Google Android platform. The SugarSync for iOS app will now let users to take back-up of photos in batches &#151 means select multiple photos at a same time for backup. Also the app now supports multi-tasking on devices running iOS 4.0 or higher. That means you can listen to music or continue your game while taking back-up of photos from your iPhone or iPad. The photos app in the iOS app has faster interface and also offers compression of photos and videos. That way you can save some bucks while taking back-up over 3G connection.
Meanwhile, the SugarSync for Android app now allows syncing mobile videos using a new AutoSync technology that uploads a video in the background. That happens in the whenever the smartphone is connected to the WiFi network. Consumers having both smartphone and tablet based on either iOS or Android (even both) can benefit from these nifty features.
New updated SugarSync app for iOS can be downloaded from here and Android device users can be downloaded the updated app from