Spice has silently introduced a new Android smartphone, called Virtuoso Pro+ Mi-492. The smartphone is available for Rs 7,499 from Saholic, Spice's own online retail arm.
Like the original Virtuoso Pro, which was launched in July this year at the same price point, the new handset comes with a 4.5 inch TFT LCD capacitive display and with even the same 854×480 pixels resolution. Also the Virtuoso Pro+ Mi-492 has 5 megapixel rear camera and 1.3 megapixel front camera as the Virtuoso Pro+ Mi-492. In case of memory also there is no change; the new handset also comes with 4 GB ROM, 512 MB RAM, 32 GB of expandable storage, and 2 GB of free Spice Cloud storage as the older Virtuosos Pro.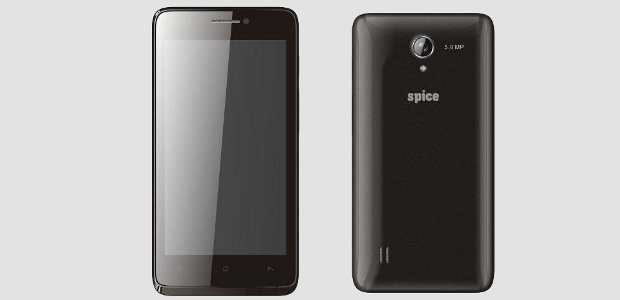 It has however Android 4.2 Jelly Bean version against the Android 4.1 version of the older handset. Also, it has slightly bumped up 1.3 GHz dual core processor while the Virtuosos Pro has 1 GHz dual core processor. Spice has also just increased the battery to 1730 mAh while the Virtuoso Pro Mi-491 has 1700 mAh battery unit.
So in a nutshell, Spice has just re-launched the same old Virtuoso Pro Mi-491 with slight tweaks. Notably, the Spice Virtuoso Pro Mi-491 is currently available for Rs 6,999 – about Rs 500 less than the new Spice Virtuoso Pro+ Mi-492.