Images of the Sony Xperia Z and Xperia ZL have been leaked through Sony's own website (though not visible to everyone but still accessible at the back end). Sony Xperia Z and Xperia ZL, which are codenamed as Yuha and Odin respectively, will be the first 5 inch smartphones from Sony.
Both the phones will sport the same 5-inch displays with 1080p resolution, 1.5 GHz Snapdragon S4 quad-core processors, 2 GB RAM, 13 megapixel Exmor RS cameras on the back and Adreno 320 graphic processors. However, they will have slightly different form factor with ZL having slightly more compact dimensions with very narrow bezel and top and bottom portion. Both the phones are likely to sport the latest Android 4.2 Jelly Bean operating system when launched.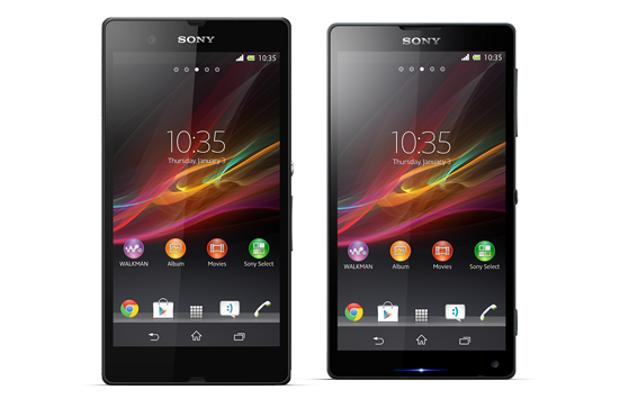 Another unique thing about the Xperia ZL is that it will have front facing camera at the bottom instead of normal top position which probably has been done as the top portion is so narrow that there is no space for the camera.
Due to smaller form factor, Xperia ZL will be priced higher compared to the Xperia Z. Both the phones will be announced in a weeks' time during the Consumer Electronics show which is to be held in Las Vegas, USA. We expect the pricing to be in the range of Rs 35 to 40 thousand when launched in India.