Sony will launch three smartphones at the upcoming IFA event in Berlin, according to the latest tweet of Evan Blass ‏of @evleaks. As per Evan, Sony will launch Xperia Z5, Z5 Compact and Z5 Premium smartphones at the annual event.
Few days back, Sony itself announced to release a smartphone at the event but did not reveal anything else. At that time everybody thought of the Z5 and Z5 Compact but no one anticipated the Z5 Premium.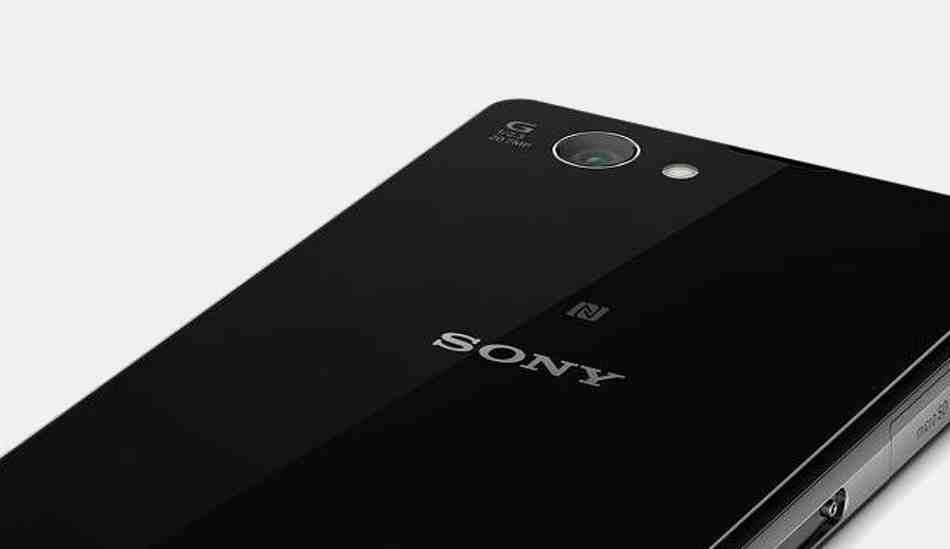 Today, Evan claimed to have got hold of a document that revealed few features and confirmed the existence of the three phones.
"Damn, Sony Georgia (unofficial Facebook page) just leaked the 3 Z5 variants, coming to IFA," Evan Blass tweeted, while sharing the specification document.
As per specs document, Sony Xperia Z5 compact will feature a 4.6 inch HD display, the Xperia Z5 will have a 5 inch Full HD display and the Xperia Z5 Premium will come with a 5.5 inch screen featuring a 4K (3840 x 2160 pixels) display with an astonishing 801 dpi pixel density.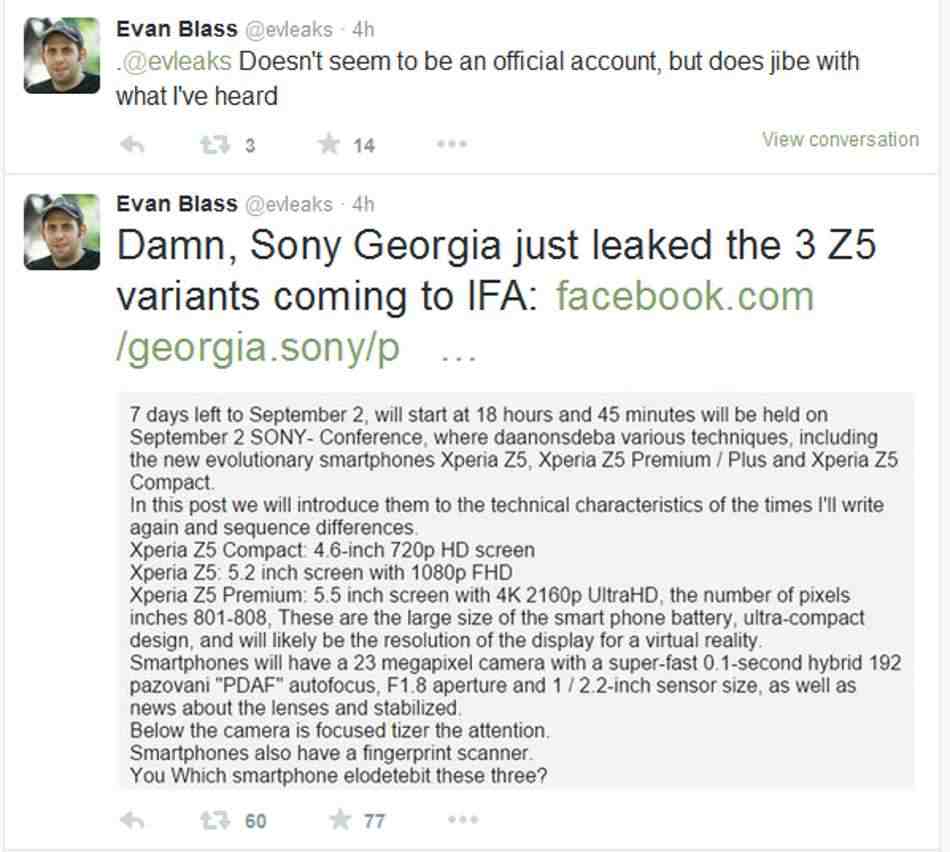 The specs document also reveals that all three Xperia Z5 variants will come with 23-megapixel camera with super-fast auto focus ability of just 0.1-second, f/1.8 aperture and a large 1/2.2-inch sensor size. They will also have a fingerprint sensor.
No other details were found in the document.