Currently devices come with two types of ports – Type C and Type A, which makes it difficult to transfer files between such types of devices. But now Sony has introduced Type C-Type A dual connection flash drives that bridges the connection between different devices.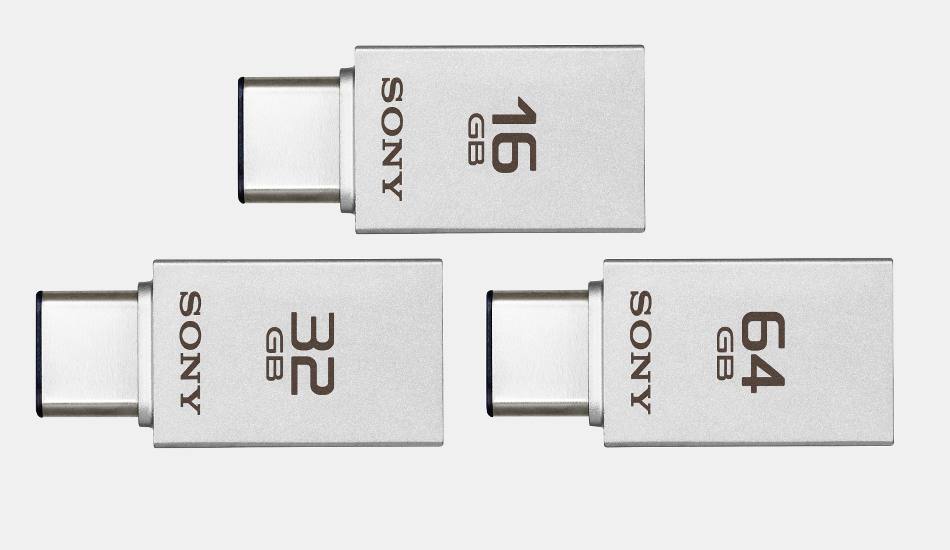 Termed as SuperSpeed USB by Sony, the device is a USB 3.1 Gen 1 standard and encompasses a read speed of up to 130MB/s for fast data transfer. Additionally, the easy portable drive comes with a slim and compact body, as well as a metal exterior making it a comfortable and unique option.
Catering to multiple device transfers, the device is developed with a reversible plug orientation. The USB Type-C enables users to transfer files between devices such as the Apple MacBook 12-inch model, PCs, smartphones and tablets, which come with a USB Type-C port, and PCs with a conventional USB Type-A port.
These flash drives are protected with a supplied silicone cover with useful strap hole. The new USB Type-C & Type-A dual connection flash drives are available in three capacities- 16GB, 32GB and 64GB and will be available across Sony centers.
The 16 GB version is priced at Rs 1,999, 32 GB at Rs 4,099 and the 64 GB version will cost you Rs 7,099.