Sony India on Monday unveiled a new line of audio products for 2018 with the launch of three wireless speakers and six different headphones. While the wireless speakers start at Rs 7,990, Sony's new headphone range comes at a starting price of Rs 2,990 and will be on sale from today.
Talking about the speakers first, Sony's new Extra Bass range now includes the XB21, XB31, and XB41 all of which are equipped with NFC and Bluetooth for seamless connectivity. The XB21 comes with 12-hour battery life and is priced at Rs 7,990, the cheapest among the newest line of soakers. Both the XB31 and XB41 feature strobe lights and a 24-hour battery while the latter includes an additional light on the speaker as well.
All three speakers are waterproof, rustproof and rustproof and can be made to connect to one another through Sony's Wireless Party Chan mode that will be able to connect up to 100 speakers at once. Sony has priced the XB31 and XB41 for Rs 9,990 and Rs 13,990 respectively which will be available for sale from April 17th.
Coming to the new range of headphones, Sony has launched the WF-SP700N which it claims to be the world's first device to combine a splash-proof design and digital noise cancellation which can be turned on by using the Ambient Sound mode on the device. The earphones come with a one-touch-open charging case which will be able to charge the earphones within 90 minutes in order to be used for 3 hours of non-stop playback. The WF-SP700N is connected with Bluetooth v4.1 and will be available in Yellow and Black starting next month for an asking price of Rs 12,990.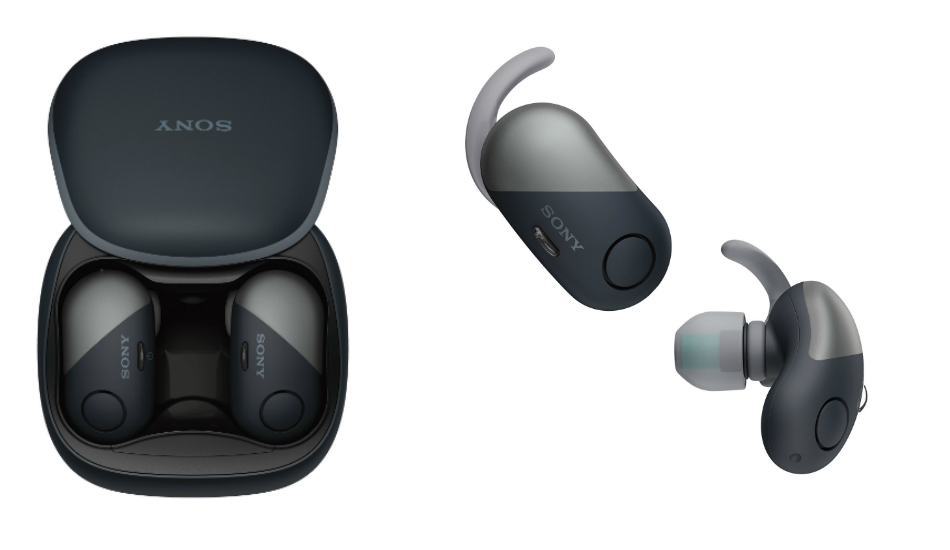 The WI-SP600N and WI-SP500 are also wireless in-ear headphones with the same splash proof and noise cancellation technology but come with a behind-the-neck design instead of individually connected earpieces. The limited wireless design thus gives these earphones more room for the battery as the SP500 and SP600N are expected to last to up to eight and six hours respectively. Sony India has made the WI-SP600N and WI-SP500 available in India starting April 16 for a price of Rs 4,990 and Rs 9,990 respectively.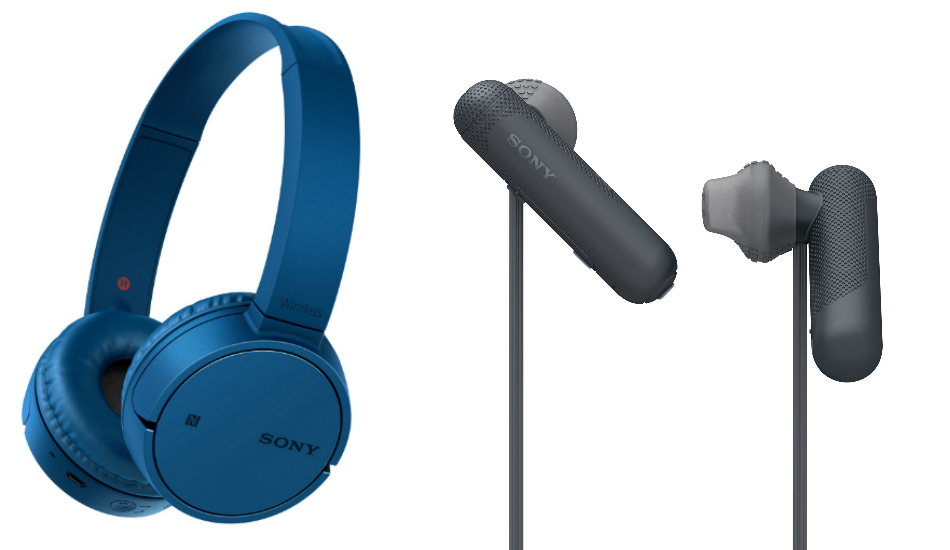 Lastly, the WI-C300, WH-CH400, and WH-CH500 are wireless headphones that come with a one-button shortcut to Google Assistant. The C300 is a wireless in-ear headphone that comes in three colour variants: Red, Blue, and Black; for a price of Rs 2,990. The headphone comes with support for NFC as well as Bluetooth v4.2 and will be able to last up to eight hours on a single charge. Meanwhile, the CH400 and CH500 are the only ones in the range to come with an over-the-ear design with a price slated to be at Rs 3,790 and Rs 4,990 respectively. Both these headphones offer 20 hours of music playback and are available in Blue and Black colour options, starting today.