Sony Ericsson is going to officially announce the launch of three handsets in India including the Xperia Neo V, Xperia Pro and Sony Ericsson Txt, which will be available in the market with immediate effect. In fact, some stores have already got the stocks.
A Sony Ericsson spokesperson confirmed to 'The Mobile Indian' that they are looking at 18th Oct date for Delhi and Bangalore launch, and 20th for Mumbai.
Xperia Neo V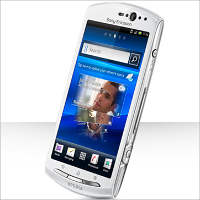 This is an upgrade to the Xperia Neo. It comes with Gingerbread Android 2.3 operating and 1 GHz processor. The screen is a 3.7 inch multi touch reality display with Mobile BRAVIA engine (a technology that Sony uses in its TVs).
It also has a 5 MP camera with LED Flash and auto focus which can shot in 720p HD mode at 30 FPS even in low light conditions.
The phone gets a 1500 mAH battery, which according to company claims, gives 7 hours of talktime. All the other bells and whistles of an Android phone are present in good stead such as 3G, WiFi, GPS, and Google's services like Maps, Gmail, Gtalk, Android market etc.
Sony Ericsson Neo V gets only 32 MB of internal storage and the memory is expandable upto 32 GB through SD card. The phone is going to be priced Close Rs 17,500.
Xperia Pro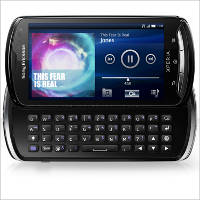 The phone come equipped with a slide out Qwerty keypad. Xperia Pro has a 1 Ghz Qualcomm Snapdragon system on chip or Soc as found on the Xperia Play and the Arc. The display of the Xperia Pro is a slightly smaller at 3.7 inches LED back-lit capacitive touchscreen LCD. An 8 megapixel camera capable of recording 720p high definition videos has been included in this and it also has a 32 GB expandable memory slot.
The phone can also be used as a USB host, which enables users to connect PC, keyboard, or gaming consol. Other goodies include, HDMI port, DLNA, WiFi, Bluetooth, 3G etc.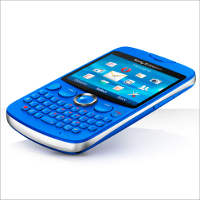 The phone is expected to be priced at Rs 26,000.
Sony Ericsson Txt
This is the second Txt device to be launched in India. While the first one had a slideout keyboard, this one has a bar design with Qwerty keypad. This one is a feature phone and is based on Sony Ericsson's proprietary OS.
Some of its features include 3.2 megapixel camera, WiFi support and 2.55 inch QVGA screen (Non touch). Sony Ericsson has included social networking and instant messenger services with it (Facebook, Twitter and Gtalk apps). This version of the Txt is expected to be priced lower than the Txt Pro at close to Rs 5,000.