If you are one of the fans of the game Snowboard Hero and you have an iPhone, then you just got lucky as the developer of the game, Fish Labs, has announced a free upgrade to the latest version of this game for all existing iPhone users.
With the update, the game gets two new characters and 24 new challenges in case you were done with the older ones. And if all this is not enough, the new update also gets two totally new tracks and 12 new achievements for the players to spice up the things a little bit more.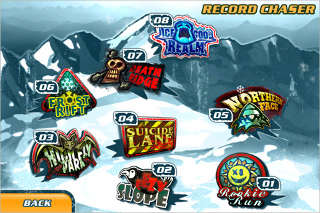 The game play of the Snowboard Hero offers hours of fun to the players. Players need to be on alert and creative as it is a fast paced game; the more creative the player will be, the more points he/she will get to score.
The game has been praised a lot from players around the globe for its excellent graphics and ability to play your own music through iTunes while playing. With the addition of the new tracks and challenges the game will surely attract a lot of new players as well.
Although this might be a great offer for the existing users but late adopters will have to pay a price of $4.99, which is approximately Rs 222. But, considering the game play and expecting such free upgrades in the future as well, it seems like a not so pricey offering.
The game is only available for Apple devices and users will have to download the upgrade/game through iTunes only.