Snapdeal.com, an online marketplace, has partnered with WarrantyBazaar.com, to offer extended warranty on various electronic products like tablets, mobiles, computers and peripherals.
WarrantyBazaar provides warranty solutions, such as extended warranty packs, annual maintenance contract, onsite support, remote assistance etc, and related value-added solutions for mobile phone, laptop and tablets.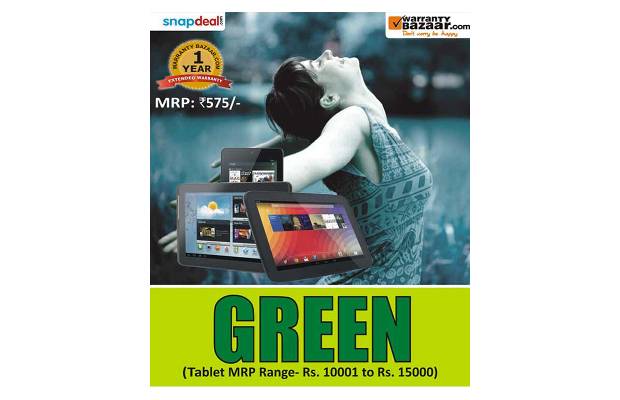 Snapdeal.com customers can now avail these extended warranty packs, onsite support and remote assistance for different electronic products available on Snapdeal.com.
Extend warranty packs are available for 1 year period and price varies according to the product whose warranty is sought, for example if one buys tablet or mobile within Rs 10 to 15 thousand 1 year extended warranty will cost Rs 575.
Rishabh Arora, assistant vice president, computer and peripherals, Snapdeal.com, said, "Extended Warranty packs, Onsite support and Remote Assistance packs are essential services as it can help people avoid incurring heavy expenditure in the case of faulty or dysfunctional products after the manufacturer warranty has expired. We have tied up with WarrantyBazaar to provide our customers with the best possible warranty solutions for expensive electronic items. This is in line with our efforts here at Snapdeal.com to provide our customers with superlative services."