Snapdeal, a player in the e-commerce space has launched a new app, Shopo – a zero commission open marketplace mobile platform which look quite similar to a Paytm and eBay.
If we look at all the three apps, Shopo still has a lot of issues in it related to payment, security and data authentication which to a major extent had been taken care of well in other two. The new application from Snapdeal looks like a half backed App and at best could be described an app in beta stage.
To start with when we asked Kunal Bahl, co-founder and chief executive officer of Snapdeal, about whose responsibility will it be if a product listed on the app is faulty and doesn't share correct information he said, ""The responsibility will lie with the seller."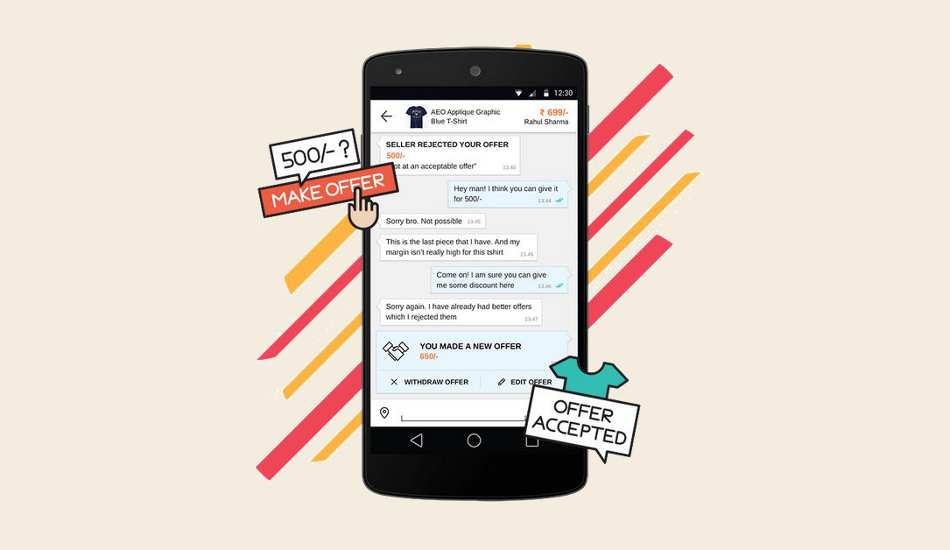 On the contrary, on Ebay, the seller doesn't get any payment until the buyer confirms receiving the product as promised.
Also the Sopho app currently doesn't have any check mechanism (moderation) on real time basis in place to keep a tab on what is uploaded on the app. The point which we are trying address here is if one wants to list an illegal substance or a product on the app for selling it can it done. Though, while checking the app for over a few hours we found that a product that seems suspicious is removed from the listing after a few hours. So that means moderation has a time lag. Ironically, this loophole is present in all such apps.
Addressing the security concern Kunal said, "The product listings will be monitored and action will be taken against the sellers who upload inappropriate or illegal products on its platform once it is flagged." So basically the onus of flagging the product majorly lies with the buyer in the current version of the app.
Another aspect that was missing in the app was online payment integration. The only way one can do payment is through hard cash and bank transfer and that too directly to the seller. Whereas in the Paytm app, one had the option of using Paytm Cash Wallet which could be linked to a debit or credit card while in eBay there is a buyer protection mechanism in place which we elaborated earlier.
Also, in a way launch of Shopo app by Snapdeal can be called as a re-launch of the app because in 2013 Snapdeal had acquired Shopo, an online marketplace for handicrafts and Indian designers, and yesterday it presented again with a couple of new additions and renewed strategy.
Talking about the strategy Kunal said, "There are lot of sellers who do not meet the essential requirements to list on managed marketplaces like Snapdeal, Flipkart and Amazon, Shopo is for businesses that are currently serving 100 odd consumers through Messaging platforms like WhatsApp. These could be artisans, home businesses or individual sellers."
The goodness of the Shopo app likes in its design and interface. This design looks inspired from messaging apps. It has just got a one-step registration process and requires the name and contact number of sellers to come on board. Post which the seller can click pictures of products and upload them with descriptions and pricing. The uploaded products can then be shared on social media (Facebook and Twitter), as well as popular messaging platform WhatsApp. Even a chat facility has been provided, similar to messaging app, in the app so that the seller and buyer can bargain, bid for a particular product, share contact number and location with each other to complete a deal which will happen offline because Snapdeal will not be involved in logistics at this moment of time. A seller will be responsible for shipping and payment of the products which is likely to be in cash or direct bank transfer.
Shopo will have a zero commission and fees as of now but in future it may explore premium listings and in-app advertising.