The Voice over IP and video calling service, Skype has released a new update for the Google Android platform based tablets. The new update brings capability to perform video calls in portrait mode on the Android tablets. Apart from that the Skype app also brings several tweaks and improvements under the hood.
The Skype App for the Android devices has been a great attraction but due to no new features being added or implemented. Apart from supporting text chat, the Skype app also brought along the voice calls and lately video chat to the Android based devices.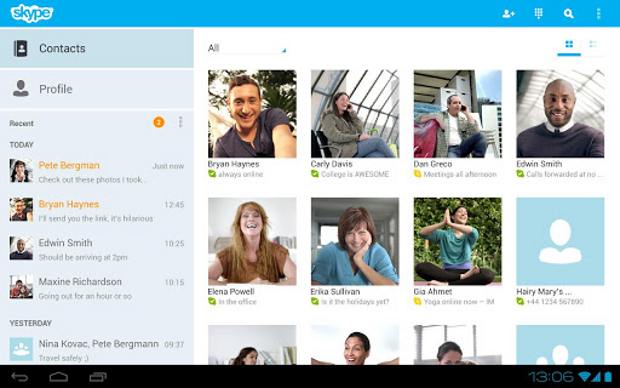 However, the Skype App was limited to video calls in the landscape mode only for most of the Android tablets. The reason being, those tablets were meant to be used in the landscape mode. Now the Skype App for the Android tablets has received an update where the users can engage into video calls in Portrait Mode.
There are several under the hood bug fixes and tweaks that are meant to improve the performance of the app.
Get the new Skype App for Android tablets from the Google Play store.