Samsung has sent out invitations for its upcoming event – Unpacked 5 – which is to be held on February 24 in Barcelona, Spain. In the Unpacked 5 event, Samsung is to focus on demonstrating its new devices and technological innovations. At this event, Samsung is expected to show the Samsung Galaxy 5 smartphone along with couple of other devices and tablets.
Samsung has been in the buzz for its upcoming Galaxy S5 smartphone and it is quite clear that the company is keeping the numerical 5 in the brand name. The likely set of features of Galaxy S5 include an octa-core Exynos chipset with 3 GB or 4 GB RAM. Samsung had announced 4GB DDR4 RAM two months ago and it is quite likely that the company would like to include it in its flagship offering.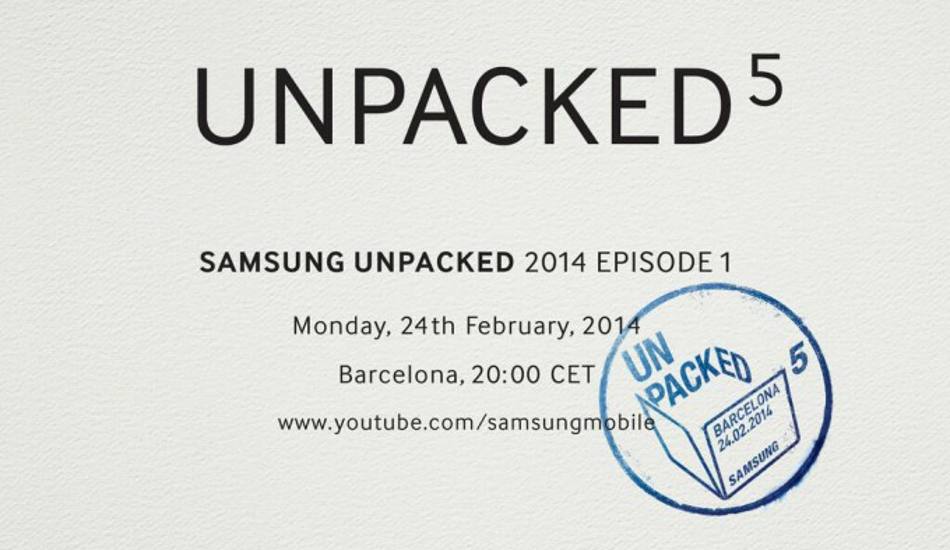 When it comes to display, Samsung will be obviously aiming for a full 1080p HD display. Any resolution higher than that might just be an overkill for about 5-inch touchscreen. The type of panel might differ from HD Super AMOLED Plus to something new. Two things mobile phone users desperately wish to see with the Galaxy S5 – new radical design and larger battery capacity.
Samsung will also spend a lot of time showing the new features of the NatureUX in the new TouchWiz version. It is quite likely that the Galaxy S5 will be made available with the Android 4.4 KitKat pre-loaded on it. Apart from that, we believe Samsung might bring in the Samsung Galaxy S4 Zoom successor model with slimmer profile and similar functionality.