Samsung will launch its latest flagships, the Galaxy S7 and S7 Edge, smartphones in India tomorrow. The Korean company had revealed these two phones at the recently concluded Mobile World Congress. Samsung has issued invitations to media organisations for an event tomorrow in New Delhi where it will announced the launch of the smartphones. However, there is no information (in the invitation received by TMI) about the Gear 360 action camera which too was expected to be launched along with S7.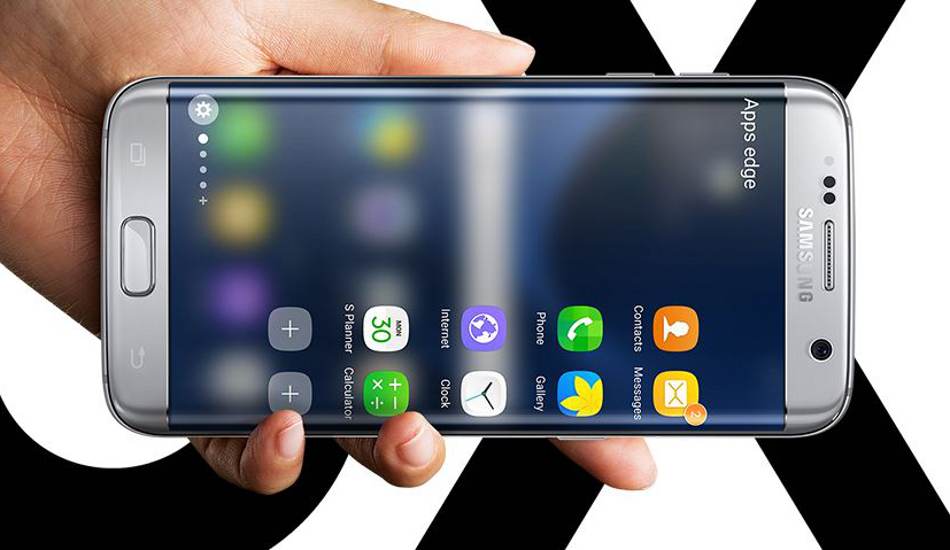 The Galaxy S7 has a 5.1 inch display while the S7 Edge has a 5.5 inch screen – both offer the same Quad HD resolution. As the name suggests, the S7 Edge has edge display, as is seen in S6 Edge while the S7 has the traditional look. These phones are also water and resistant and thus have been IP68 certified.



The phones have 12 megapixel camera with F1.7 aperture (the lowest for a smartphone till date) and hence should offer brighter images. Moreover Samsung claims to have employed something called "dual pixel" technology which, in which "each and every one of the pixels on the image sensor has two photodiodes instead of one, meaning the professional-grade Dual Pixel Sensor can focus as quickly and as accurately as you would with your own eyes".
Besides, the rear cameras of S7 and S7 Edge are armed with phase detection auto focus, motion panorama, motion photo, and hyper lapse features. They have 5 megapixel front camera that comes with wide selfie mode.
Besides, Samsung Galaxy S7 and S7 Edge have 4 GB RAM, 200 GB micro SD card slot, hybrid dual SIM (the SIM2 slot can be used for micro SD card or the SIM2), and Samsung Exynos chipset (in the US S7 will come with Snapdragon 820 CPU). The S7 has a 3000 mAh battery while S7 has a 3600 mAh battery. Both the phones come with wireless charging and Quick charging facilities. Ofcourse they have the latest Android Marshmallow operating system. The smartphones to come is two storage variants- 32GB and 64GB.