Samsung is going launch a dual SIM version of its Galaxy Y Pro, a website has reported. The handset, named Galaxy Y Pro Duos, looks quite like the current Galaxy Y Pro and even sports a front facing camera.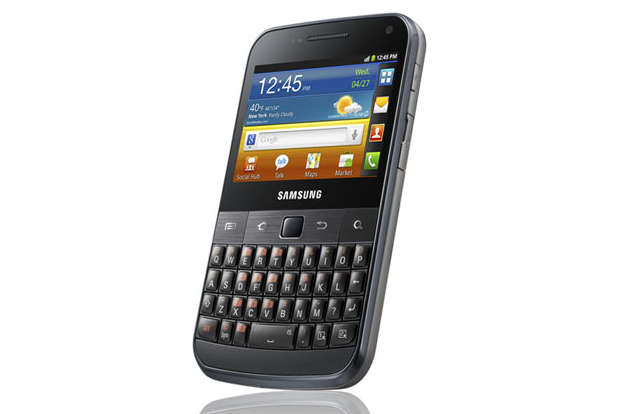 Not much information about the device is available now. The price and availability of the phone is also not known yet.
Samsung Galaxy Y Pro is a budget smartphone targeted at those users who are heavily into emailing and texting. The keys on the Qwerty keypad of the phone are well separated, so the chances of accidentally pressing something are minimal. The display also works as touchscreen.
The display size is 2.6 inches when measured diagonally, and the resolution of the screen is 320X240 pixels. Since the screen size is slightly on the smaller side, reading webpages on it is not that easy. But the virtual zoom in and zoom out facility takes care of this problem. The phone has 160 MB of internal memory, which is expandable up to 32 GB.