Samsung's upcoming Note 6 will have a slightly bigger display and battery, according to SamMobile.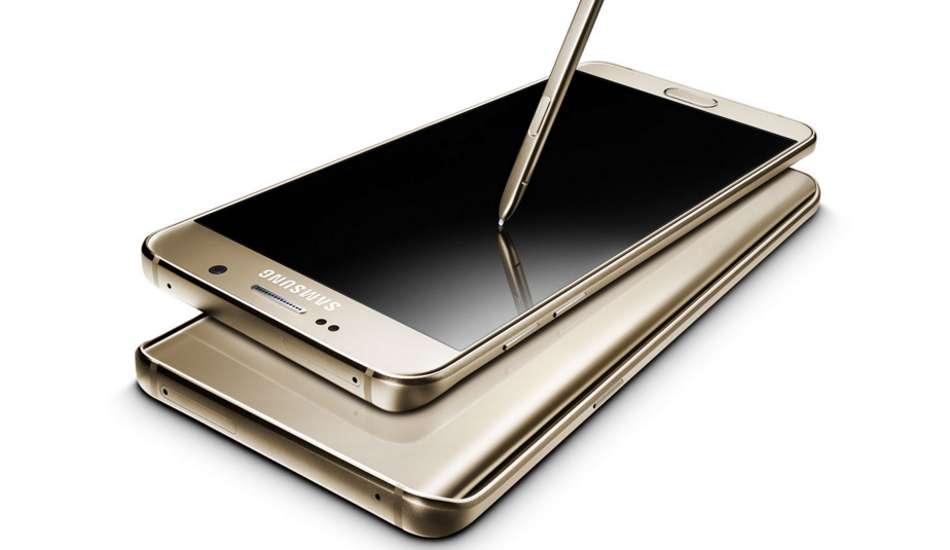 The website reported that the upcoming Note 6 will have a 5.8 inch display against 5.7 inch screen of its predecessors – Note 3, Note 4 and last year's Note 5.
"Samsung is currently toying with both a flat and a curved display for the next Note flagship (with both displays featuring Quad HD resolution)," the website said citing sources of GSM Helpdesk.
Further as per its sources, it said that Samsung is likely to launch only one device as the successor of Note 5 and S6 Edge+. Since Note 5 had Quad HD (2560×1440 pixels) resolution, the new device is almost guaranteed to have the same resolution.
Along with the bigger screen, the new Note version would have a bigger 4000 mAh battery, the website further added. Note that in Note 5, there was a 3000 mAh battery
As per rumours, the this year's Samsung flaghship is also likely to bring better camera features, 6 GB RAM, 32 GB of internal storage, Android N (upcoming Android version), and Exynos 8890 and/or Snapdragon 823 chipset.
Note: Image is for reference only