Samsung has issued an 'urgent update software' to fix a Wi-Fi related problem on its recently-launched Galaxy S8. The update came after some users reported that were experiencing some problem with DQA (Device Quality Agent).
According to a report by Android Central, some users in the US and Canada reported that soon after they installed a day-one software update, they were seeing an error message that denoted "DQA keeps stopping" on their smartphones in every 30-seconds. For the unintended, Device Quality Agent or DQA keeps a tab on Wi-Fi quality throughout the smartphone. Though there was couple workaround for this issue, but Samsung has quickly responded an update to solve this issue.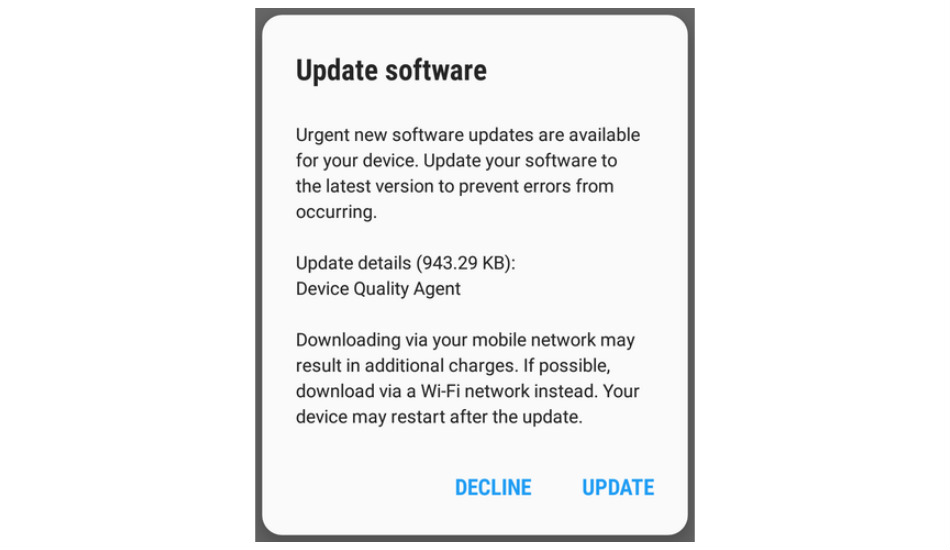 Meanwhile, Samsung will soon roll out a software update to fix the reddish tint on the display of the Galaxy S8 and Galaxy S8+. The company says that the reddish display panel issue is not at hardware end, but rather a software issue, which would be soon fixed.
Many users recently complained about social media or company's forums that they are witnessing reddish tint on the Galaxy S8 and Galaxy S8+, which is permanent in nature as they are not able to correct by going to colour display settings. The report, quoting an industry expert, further highlights that the reddish tint might be caused due colour imbalance after the company used deep red AMOLED to strengthen the red.
Other than this, the April security patch for the Samsung Galaxy S8+ begins rolling out across Europe. The patch consists of a total of 49 security fixes from Google as well as 16 phone-specific fixes from Samsung. The update carries the build number NRD90M.G955FXXU1AQDD.