Samsung has announced the Galaxy J3 and Galaxy J7 (2018) initially made to be sold in the US early this month. Both devices are redesigned version of last year's Galaxy J3 and J7 (2017) which is quite evident when looking at the latest devices. Samsung has confirmed that both smartphones will be equipped with Samsung Knox for added protection and users will be able to have direct access to the company's Customer Care service.
Since specifications are unclear at the moment, the Samsung Galaxy J7 (2018) being the more expensive device will feature a 5.5-inch HD display which could be a Super AMOLED screen considering its predecessor came with the same. The Galaxy J3, on the other hand, will come with a smaller 5-inch HD display, possibly with a 720p resolution.
Samsung's announcement was a little vague considering the fact that neither internal configurations nor the processor kind were revealed in its press release. The company was however transparent about the camera set up on these devices. This year's Galaxy J7 features a 13MP camera on both the front and back panels with an aperture of f/1.7 on the primary lens.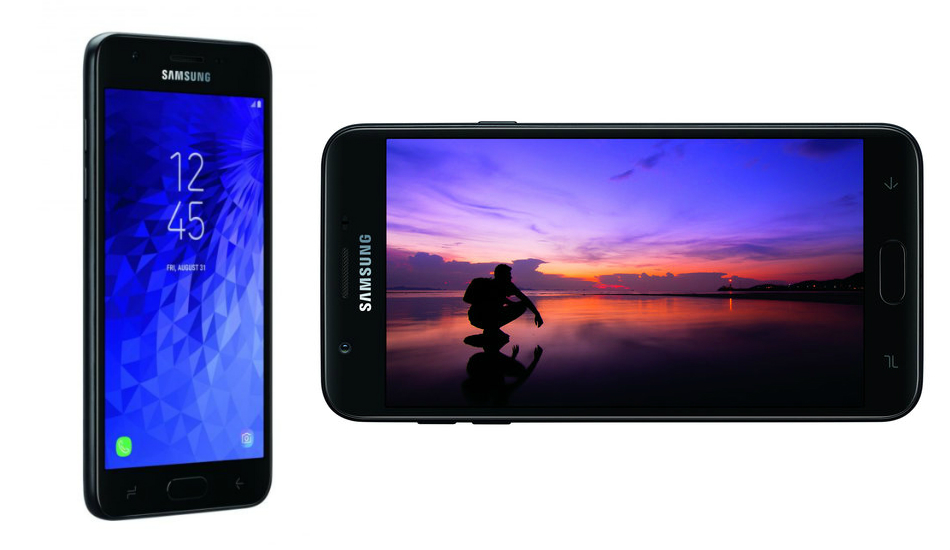 The Galaxy J3 (2018) now has an 8MP shooter at the back with a 5MP camera on the front. This is the same camera setup of last year's Galaxy J7, so we can expect some software optimization to the camera on the device.
The Galaxy J3 (2018) and Galaxy J7 (2018) will be made available in the US starting this month. With pricing unclear at the moment, we can expect the devices to sell in the US under the same affordable price bracket.