Asus has recently announced the availability of its latest calling tablet, the Fonepad, in India. You can book the tablet from Asus's website. The tablet is priced at Rs 15,999 but for the same price Samsung is also selling a calling tablet, called the Galaxy Tab 2 P3100.
So which one is the best? Let's find out.
Design and build
Both the tablets come with almost equal size – while the Asus Fonepad measures 196.4 x 120.1 x 10.4 mm (height, width, thickness), the Samsung Galaxy Tab 2 P3100 measures 122.4 x 193.7 x 10.5 mm. Obviously, both the tablets have around the same weight as well; Asus Fonepad weighs 340 grams while the Galaxy Tab 2 P3100 weighs 344 grams.
As we said in our review as well, the Samsung Galaxy Tab 2 P3100 has a glossy back that makes it prone to scratches and smudges. All the speaker and connectivity ports in the tablet have been placed right at the bottom of the device so that its looks are not spoilt. However, the tablet uses a proprietary charging and data port so users will have to carry the cable with them at all times.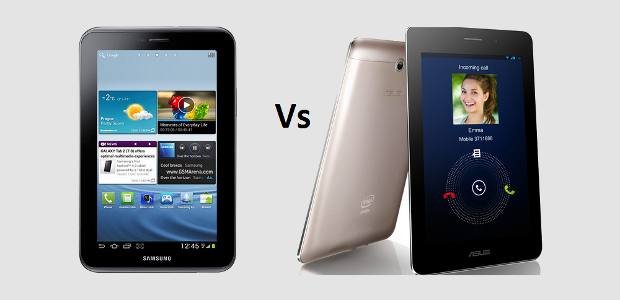 On the other hand, the Asus Fonepad comes in a metallic silver colour finish with the back featuring a part metal casing in order to strengthen it. The front of the tablet has been given a clean finish and there are no hardware buttons whatsoever for spoiling its flush design. Its back panel features a removable partial top that encases the micro SIM slot and the micro SD card slot as well. A removable top cover allows the device to be made without slots on the sides, which makes it further immune to dust.
Overall, it is a tie between the two tablets when it comes to their build as each of them has their own advantages and disadvantages. And anyway, beauty lies in the eye of the beholder so it is upto individual when it comes to overall look of the devices.
###PAGE###
Display
Both have 7 inch display with capacitive touch. The Asus Fonepad comes with an IPS LCD touchscreen with 800 x 1280 pixels resolution which translates to 216 ppi pixel density. It has 10 fingers touch input mechanism.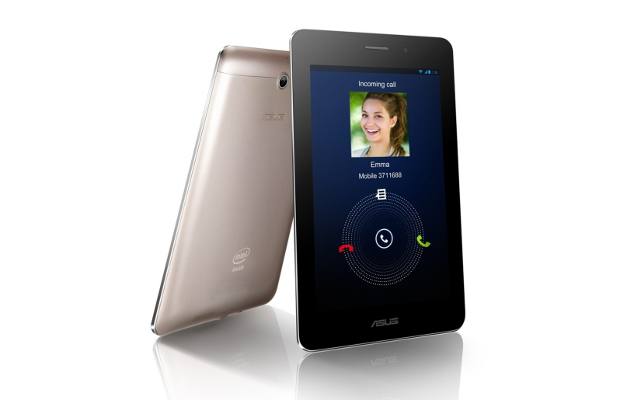 On the other hand, Samsung Galaxy Tab 2 P3100 has a PLS touchscreen with 1024 x 600 pixel resolution which translates to a meager 170 pixels per square inch. Although in normal conditions the display is easily legible, against bright light conditions it falls a little short of the required brightness levels. Some Galaxy Tab 2 P3100 users have also complained about the display showing a yellowish hue all over but that might be the case with some units and we did not feel any change in colour tone even at low brightness levels.
###PAGE###
Connectivity
Both the tablets come with a SIM slot; in case of the Fonepad, you have to go for a micro SIM while the Samsung tablet comes with a normal size SIM slot.


Both the tablets also have Bluetooth 3.0, WiFi (b/g/n) and micro USB port as other connectivity options.
Storage
Both the Galaxy Tab 2 P3100 and Fonepad comes with 32 GB micro SD card slot but the Asus tablet in offering in India for Rs 15,999 has only 8 GB of internal memory against 16 GB of the Samsung tablet.
###PAGE###
OS, Processor and RAM
Both have Android Jelly Bean operating system and 1 GB RAM. The Samsung tablet has a dual core 1 GHz processor while the Asus tablet has a 1.2 GHz Intel Atom Z240 processor which expected to deliver a slightly better result.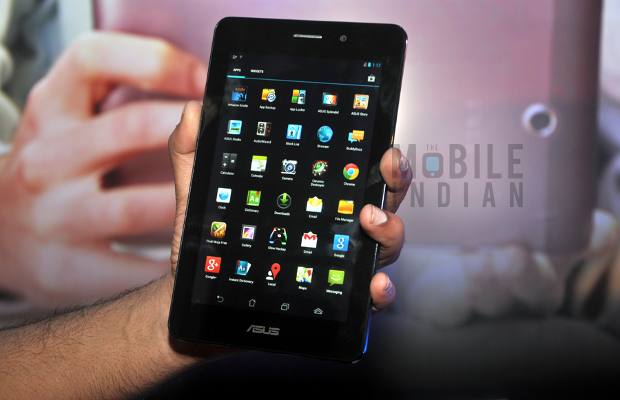 Battery
The Asus Fonepad comes with a 4270 mAh Li-Ion battery that claims to provide nine hours of talktime. The Samsung Tab 2 P3100 has a 4000 mAh Li-Ion battery that promises to give 30 hours of talktime, which we confirmed in our review also.
###PAGE###
Conclusion
The Asus Fonepad is a new tablet and looks much better than the Samsung Galaxy Tab 2 P3100 and has a slightly upper hand as it is based on the new Intel processor.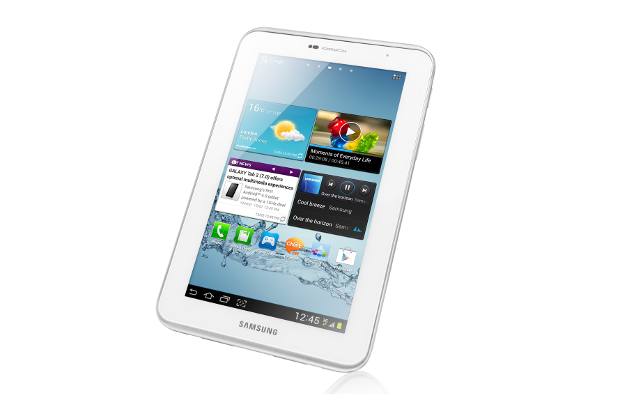 However, the Samsung tablet has several plus points like much longer battery life, and more storage amount.