Samsung has unveiled its latest Android based entry level phones called Galaxy Star and Galaxy Pocket Neo at the ongoing Samsung Africa Forum 2013.
Samsung Galaxy Star and Galaxy Pocket Neo are entry level Android smartphones and will come with Android 4.1.2 Jelly Bean OS.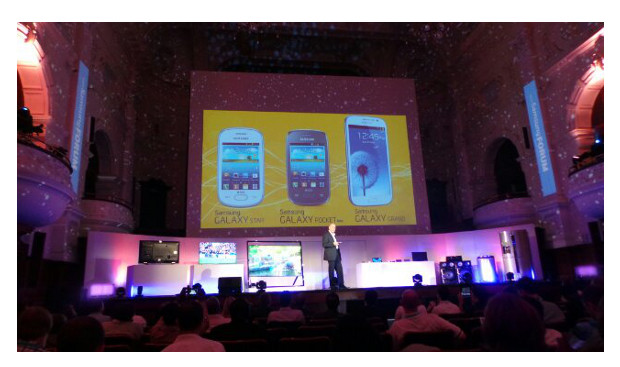 Samsung Galaxy Star S5280 like Galaxy Y has a 3 inch capacitive display with 240 x 320 pixels resolution, 512 MB RAM, 2 megapixel rear camera, WiFi, Bluetooth 4.0, GPS, dual SIM and 1200 mAH battery. Ironically, it doesn't support 3G connectivity.
Galaxy Star S5280 has a 4GB of internal memory and support up to 32GB external memory. Detail about the processor are not known at this moment.
On the other hand, Samsung Galaxy Pocket Neo gets 3G connectivity in addition to what Galaxy Star gets. There is very little information about the phone apart from that. However, we expect the phone to hit the Indian market in next couple of weeks almost at the same time as Africa and expect the pricing to be below Rs 6,500 mark for Pocket Neo and less than Rs 5,000 for Galaxy Star at which point both the phone will be very attractive.