Samsung has a tradition of launching an 'Active' variant of its flagship device and it seems that the brand is working on the same for this year's flagship, the Galaxy S8.Dubbed as Samsung Galaxy S8 Active, the smartphone live images have been leaked online revealing some key design changes and some interesting information.
The leaked images were first reported by
Android Police

and it shows the device from all angles. The leaked images were shared by a Samsung employee in San Franciso, who had the access to the prototype. Starting with the design part, the front sports no curved display like we have seen in the original Galaxy S8, though it retains the same aspect ratio of 18:9. The screen is reported to be of the same size as found on the Galaxy S8 meaning that it could sport a 5.8-inch Quad HD+ Super AMOLED display.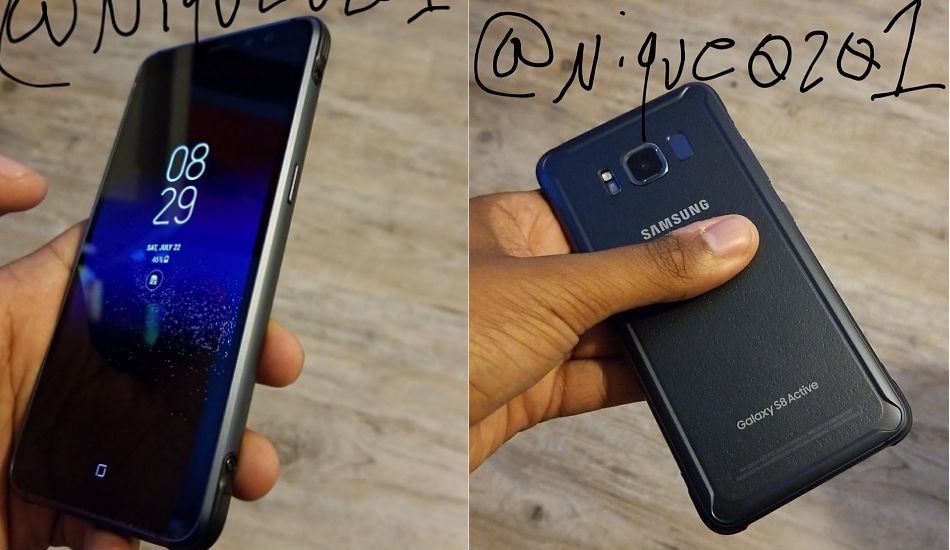 Interestingly, unlike other Active variants, this one does not carry a physical Active key but instead will feature a Bixby button, which is not remappable. The navigation controls are on-screen and the body is mostly made of polycarbonate though sides are metal. Coming to the battery department, the smartphone is reported to sport a 4000mAh battery, which is 1000mAh more than the standard Galaxy S8.
Other than this, rest of the specifications will largely remain the same, meaning that it will be powered by a Qualcomm Snapdragon 835 mobile platform, 4GB of RAM, 12-megapixel rear and 8-megapixel front cameras.
You might also like this: