A Galaxy S10 5G unit from Samsung exploded in South Korea, precisely a month after the company started selling the device in the country.
The owner of the recently purchased Galaxy S10 5G identified himself as Lee and claimed that his phone had burnt for no reasons whatsoever, reports Economic Times. Lee said his Galaxy S10 5G unit was placed on a desk, soon after which he could smell something burning. Within moments, smoke engulfed the device and Lee had to drop the device to the ground because it was too hot.
Lee has also shared pictures of the phone's front and back panel, revealing yellow burnt patches on the front with several portions of the glass cracked. The phone's back side also has marks of burns on the lower side with more cracks on the glass than on the front.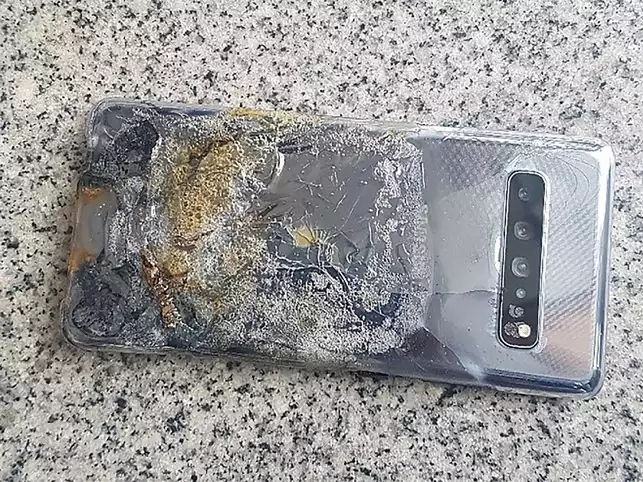 Samsung was quick to dismiss that their latest flagship phone had a heating or battery issues saying the unit that Lee possessed could have caught fire due to "external impact". Samsung refused to reimburse the amount paid for the phone after carefully inspecting the damage caused inside the Galaxy S10 5G unit.
In a statement released to CNET, a Samsung spokesperson said: "After retrieving the device from the customer, Samsung has closely inspected the device and concluded that the damage was caused by external impact".
Considering how much Samsung long since its Note 7 fiasco, it's not surprising to see that the company is denying if something is wrong with the Galaxy S10 5G. There aren't any other details available at the moment about what might have sparked the explosion or if a third-party adapter or cable was used to charge the phone before its demise.