Samsung has formally announced the new quad-core Exynos family processor that will be used in its next Galaxy S III smartphone. Based on the ARM Cortex A9 architecture, Samsung has manufactured the quad-core Exynos processor using 32nm silicon fabrication process. Samsung is now ready to compete with Nvidia Tegra 3 mobile processor.
The next Galaxy smartphone will come with the new quad-core Exynos 4 Quad mobile processor clocked at 1.4 GHz clockspeed. Samsung claims that the new Exynos 4 Quad (quad-core) family processor enables twice the processor power at 20 per cent lower power consumption compared to the Exynos 4 Dual (Dual-core).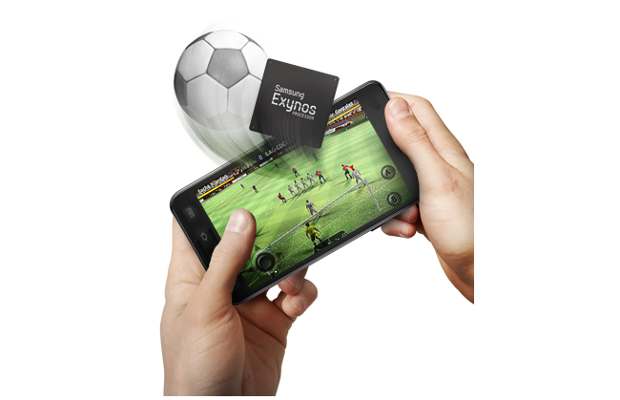 The new Galaxy S III smartphone will come with 1.4 GHz Exynos 4 Quad processor coupled with the quad-core Mali-400MP graphics chip. That means the smartphone or tablets will have twice the computing and graphics muscle than the previous generation Exynos processors based models. As of now the model number of this new quad-core mobile processor has not confirmed.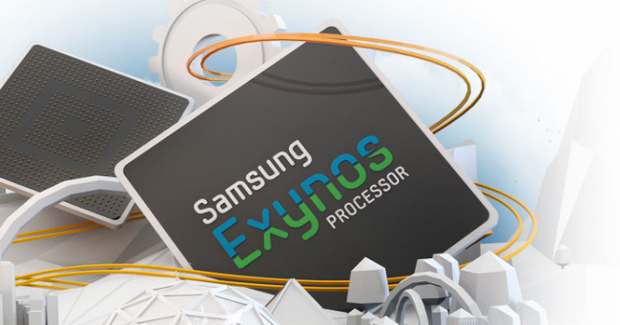 It would be interesting to see whether the Android 4.0.x Ice Cream Sandwich can unleash the true potential of the hardware.
Interesting part is that the recent AnTuTu Android Benchmark list mentioned Samsung Galaxy S III running dual-core 1.4 GHz Exynos 4212 mobile processor. Most likely this may be one of the prototype units Samsung must have worked on.
With the next Galaxy S III featuring quad-core Exynos 4 Quad chip, we can expect the next generation Galaxy tablets to feature the same processor. Most likely the Galaxy Note 10.1 which has been delayed might be launched with this new Exynos 4 Quad processor.