Today,Samsung Galaxy On8 was launched in India for Rs 16,990 and it will available on Flipkart and Samsung Online Shop starting from August 6.
Samsung has been trying to improve its budget-centric series by introducing new display trends to its recent smartphone lineup including this one. However, when it comes to sheer performance and specifications, the latest smartphone from Samsung faces stiff competition from Xiaomi Redmi Note 5 Pro. So, the question here is: Does it make any sense to buy the Galaxy On8? Let's put both the devices against each other know the answer.
Design
In terms of design, both the smartphones come loaded with the latest display trend. Starting with the Galaxy On8, it is not yet clear whether the phone features a metallic body or plastic. The smartphone looks similar to other Galaxy smartphones launched in recent past. The back features dual rear cameras along with an oddly-shaped fingerprint sensor.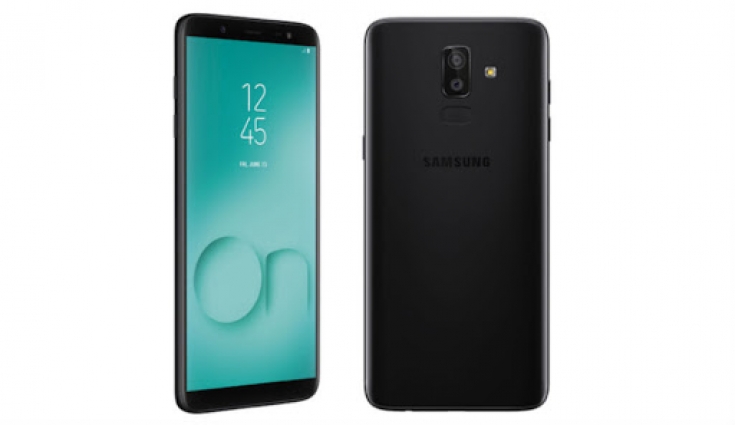 On the other hand, Xiaomi Redmi Note 5 Pro comes with a different design altogether and has the latest 18:9 display trend. The smartphone has a metallic body and is comfortable to hold. However, some might not like the camera hump at the back panel as it leaves some room for scratches on the camera lens.
Galaxy On8 and Redmi Not 5 Pro have different design language, however, in terms of overall design, Xiaomi Redmi Note 5 Pro looks sturdier as compared to Samsung Galaxy On8
Winner: Xiaomi Redmi Note 5 Pro
Display
Coming to the display, the Samsung Galaxy On8 has a 6.0-inch HD+ Super AMOLED display and a screen resolution of 1480 x 720 pixels.However, if we considering the price point of this device, it is disappointing that the company has not given Full HD+ resolution, which is standard across this price range.
Xiaomi Redmi Note 5 Pro, on the other hand, hasfeatures a 5.99-inch Full HD+ display with a screen resolution of 2160 x 1080 pixels. With this you are not only getting a higher pixel count but also better resolution. Therefore, Redmi Note 5 Pro wins this round without any trouble.
Winner: Xiaomi Redmi Note 5 Pro
Hardware
On the hardware front, the Samsung Galaxy On8 gets its power from a Qualcomm Snapdragon 450 processor. The smartphone has a 4GB of RAM and a 64GB of internal storage, which can be further expanded up to 256GB via microSD card slot.
Xiaomi Redmi Note 5 Pro is powered by Qualcomm Snapdragon 636 processor along with Adreno 509 GPU. The phone comes loaded with 6GB of RAM and 64GB of internal storage and itcan be further beefed to 128GB via microSD card slot.
So in a nutshell, Note 5 Pro has better processor and RAM which are expected to give a better performance output.
Winner: Xiaomi Redmi Note 5 Pro
Software
Samsung Galaxy On8 runs on Android 8.0 Oreo with company's custom user interface Experience 9.0 running on top of it. The Xiaomi Redmi Note 5 Pro runs on Android 7.1.2 Nougat, which is upgradable to Android 8.0 Oreo.
Both the user interfaces have their fair share of hits and misses. Both of them are heavily customised, and both of them have been criticised for making their user interface a bit complex. But at the end, Samsung UI is based on the latest Android version.
Winner: Samsung Galaxy On8
Camera
On the camera front, the Samsung Galaxy On8 comes loaded with dual rear cameras. There is a 16-megapixel primary sensor with f/1.7 aperture and a 5-megapixel sensor with f/1.9 aperture. For the front, there is a 16-megapixel shooter for selfies and video calling. Samsung has equipped its camera with different modes like Live Focus, Background Blur shape, portrait dolly and portrait backdrop.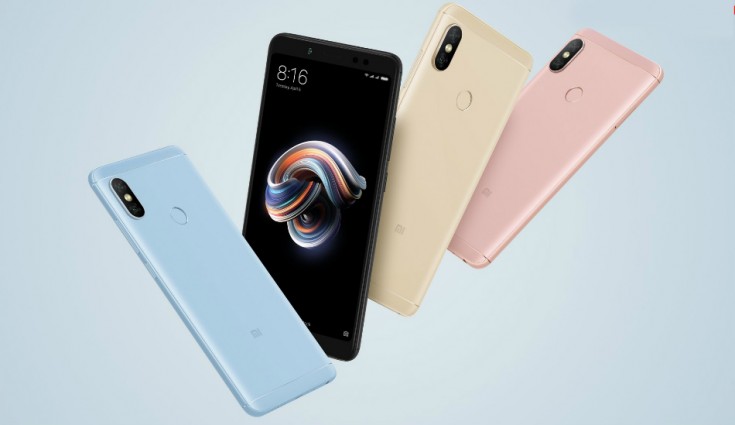 On the other hand, the Redmi Note 5 Pro comes loaded with 12-megapixel + 5-megapixel dual rear cameras, while for the front, the phone comes with a 20-megapixel shooter. The competition is pretty close here. However, going into details the Redmi Note 5 Pro has a f/2.2 aperture for the 12-megapixel shooter and f/2.0 aperture for the 5-megapixel sensor. This means that Samsung Galaxy On8 could perform better in certain lighting condition due to the bigger aperture size.
Winner: Samsung Galaxy On8
Battery
The Samsung Galaxy On8 features a 3,000mAh battery and Xiaomi Redmi Note 5 Pro, on the other hand, comes with a 4,000mAh battery. Well, the winner is pretty obvious here.
Winner: Xiaomi Redmi Note 5 Pro
Verdict
With the Galaxy On8, Samsung is not offering anything new to its customers, apart from some under-powered processor and low-resolution display as compared to other players. The smartphone comes with an overpriced tag, which is clear from the side-by-side comparison with the Redmi Note 5 Pro. That brings us to this conclusion that it doesn't make any sense to go for the Galaxy On8 when you have options like Xiaomi Redmi Note 5 Pro, Asus Zenfone Max Pro M1 and Realme 1.