Samsung Galaxy Note when it was launched a year back was criticized for its uncommon screen size and lack of mobility but who would have known that the Galaxy Note would become such a popular trend among smartphone users that the company will release another product, a bigger Note smartphone to satisfy users' needs. Galaxy Note 2 N7100 is a successor of the very popular Galaxy Note and it has been quite liked by fans cross the globe.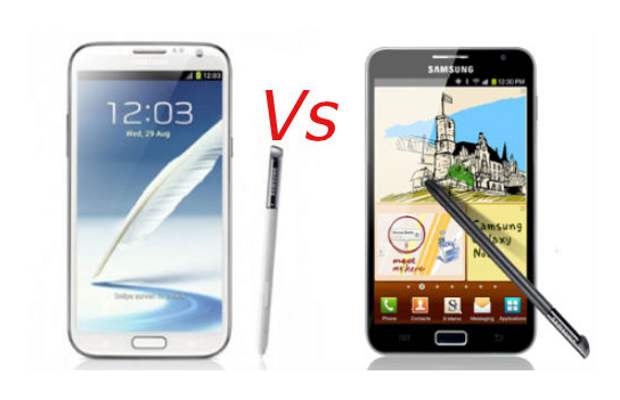 Meanwhile Samsung Galaxy Note has been popular and the company has been forced to reduce the price of the older Note N7000 in order to boost sales of the Note N7100.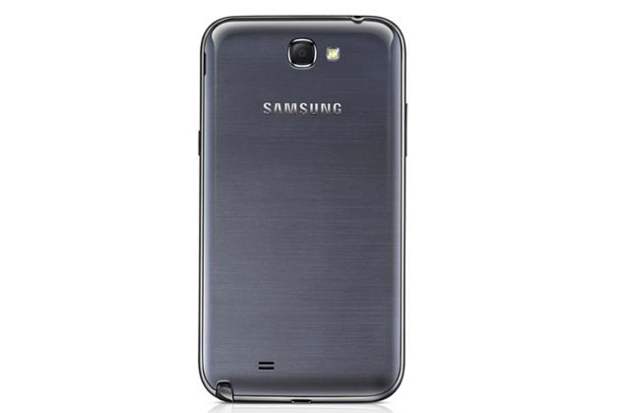 But while being in the same category both devices have a price difference of Rs 10,000 which is a big thing. So the question that arises is whether it is good to buy the Galaxy Note 2 N7100, or whether one should stick to the Note N7000.
###PAGE###
Looks
Galaxy Note successfully managed to create a brand new category of devices called phablets, combinations or hybrids between phones tablets. It is a bit cumbersome for users to carry such a big device in their pocket all the time, so users prefer flaunting them in their hands, wherever they go.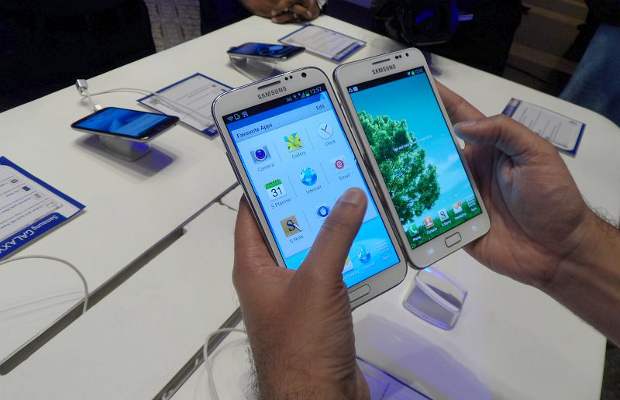 Both the Note N7000 and the Note 2 N7100 have similar look and feel with display size of more than 5 inches. The Galaxy Note 2, however, is inspired by the all new Galaxy S3.
###PAGE###
When it comes to look and feel the Note 2 certainly scores over the older Note device. Note 2 despite having a bigger battery and display has gone thinner and less wide, and its narrow bezel is really commendable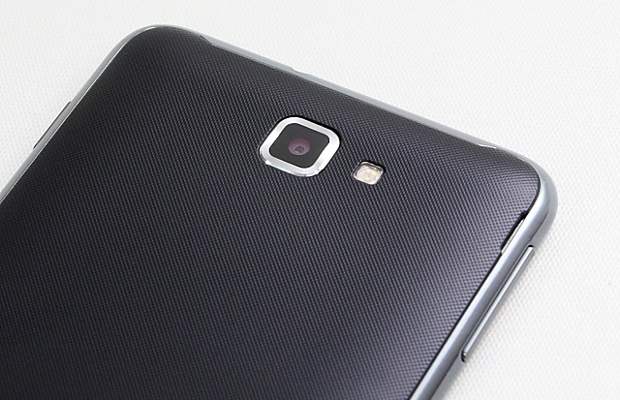 Overall the Note 2 certainly has a superior design over earlier devices, which makes it an object of desire but does not clearly justify the huge price difference between the devices.
###PAGE###
Hardware
Galaxy Note N7000 was one of the fastest selling devices in the market when it was launched and featured a dual core processor running at a whopping 1.4 GHz and till today it is one of the fastest Android devices around. Note 2 N7100 on the other hand came with a quad core processor with an even greater clockspeed of 1.6 GHz, literally Android on steroids.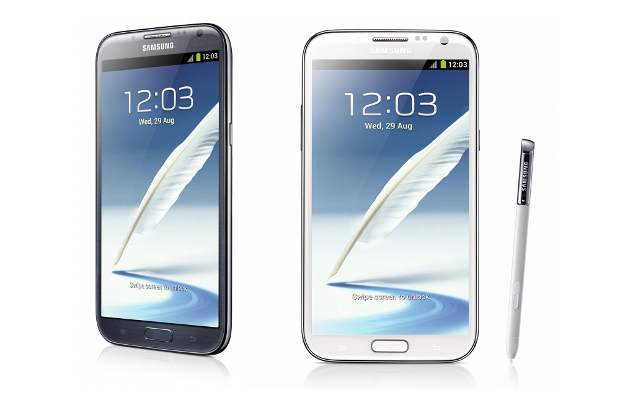 Along with that there is a difference of 1 GB RAM memory between the devices and this would certainly come in handy while multitasking.
While applications become hungrier for hardware power the Note 2 would certainly be better and will be there to stay for a long time too. Considering the hardware specs the device has, it will not be outdated for the next year or two for sure.
###PAGE###
But today the Note 2 is a bit overdone when it comes to devices and applications too. Note N7000 can run applications perfectly smoothly with great multitasking as well.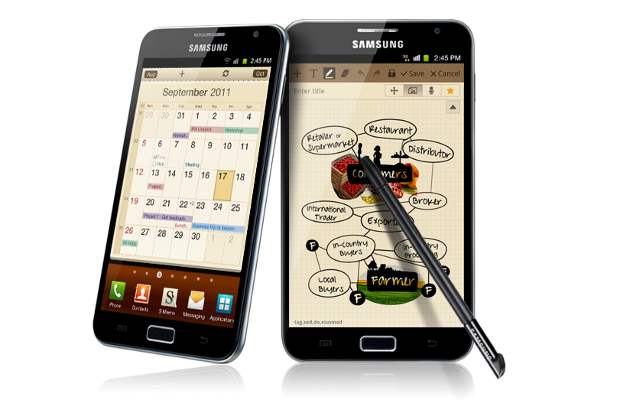 The addition of new features such as stay awake, video pop out and split screen are certainly welcome on the new Note 2, but these features are not useful on a daily basis.
Overall, the hardware of Note 2 is great but futureproof as a result, and it is unique in its category in that respect.
###PAGE###
Software
Both devices come with Android integrated with Samsung's Touch user interface. Note 7000 comes with Android Gingerbread but an upgrade to Android Ice Cream Sandwich is available and the Android Jelly Bean upgrade will be made available soon.


Note 2 N7100 comes with Jelly Bean preinstalled but the Note will be upgrading to the new age OS soon enough so there is no superiority whatsoever in either of the devices to make or break a buying decision.
###PAGE###
Multimedia
The key differentiator for both devices has been the processor and display. Note N7000 has a 5.3 inch display with 1280 x 800 pixel resolution while the Note 2 N7100 gets a 5.5 inch display with 1280 x 720 pixel resolution. Both devices come with almost the same resolution while Note 2 misses out on pixel density, which has come down from 285 ppi on the Note N7000 to 267 ppi on the Note 2 N7100. Basically, the display size has been increased and there is no change in resolution whatsoever.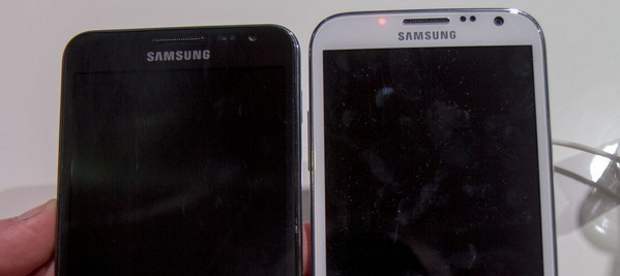 When it comes to multimedia both devices offer an 8 megapixel camera capable of full HD video recording at 30 fps and similar media playback capabilities too.
But strangely enough the Galaxy Note 2 gets a 1.9 megapixel camera while the Note N7000 has a 2 megapixel camera for high definition video calling.
###PAGE###
To sum it all up
Note N7000 and Note 2 N7100 are from the same company and offer almost identical functionality as well. While the Note N7000 comes at a cheaper price of around Rs 30,000; the Note 2 N7100 is more expensive with a Rs 40,000 price tag. The set of features on the new device are certainly good and are also ready to take on future devices, while the Note N7000 has slightly dated hardware. But in contrast with the new Note device it is still a very capable device with enough muscle to provide compatibility for apps and functionality in the future as well.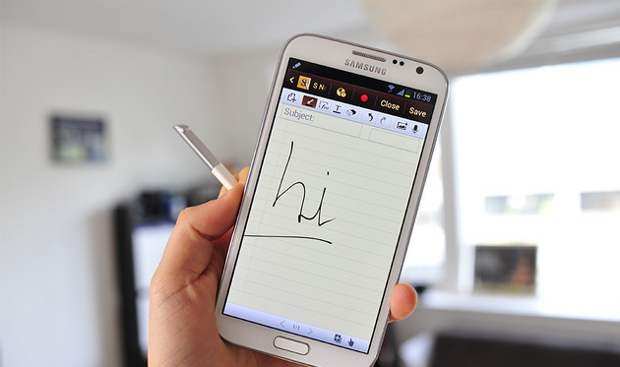 The bottom-line is that if you want to flaunt a really cutting edge device then it makes sense to buy a Galaxy Note 2 N7100; otherwise those who require the best functionality from their mobile device with a decent price tag can opt for the Galaxy Note N7000.
Both devices have the potential to be contenders for the performance smartphone spot and there are hardly any key differentiating factors, except design that differentiates the Note N7000 from the Note 2 N7100 and honestly the Note 2 with a near Rs 40,000 price tag is a little too expensive for now, and, therefore, the Note N7000 makes for the perfect choice.