Samsung will release some exclusive features for its Galaxy Note along with the Android ICS update, which will sure to placate the users of the smartphone who will get the update much later than some other Samsung device owners.
The Korean smartphone giant had announced the Google Android Ice Cream Sandwich upgrade for its Galaxy Android devices last year. Following that earlier this month Samsung announced the roll out of the ICS upgrade roll-out for its flagship Android smartphone the Galaxy SII.
But Samsung decided to hold the ICS update for the Galaxy Note which will get the update only in Q2 this year. The reasons behind the delay in roll out, which was earlier unclear, has now started to make sense as Samsung has announced that the ICS update for Galaxy Note will bring along a host of premium features for the Galaxy Note.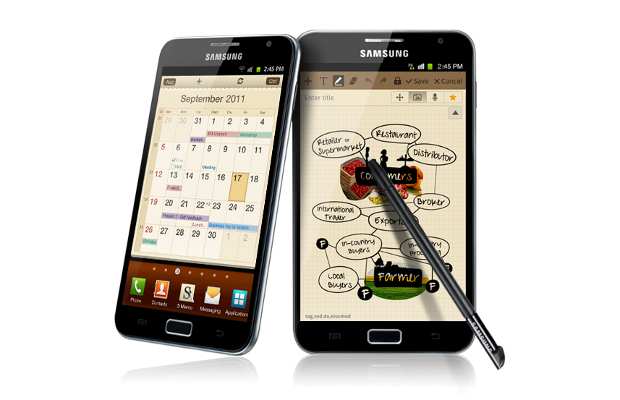 Among the premium features include the S Note, a unique tool that lets users combine their notes or sketches with other digital content, giving you a new way to create your stories. S Note comes in various ready-to-use templates for a range of tasks including meeting minutes, diary and others.
S Note also includes the innovative Shape Match and Formula Match applications that help correct and digitise geometric shapes and even solve numeric formulas hand-drawn with S Pen, increasing efficiency and productivity. Users can draw tables and grids which are instantly digitised, saving time and effort. Moreover, by using the S Note's integrated knowledge search engines, users can quickly search, and obtain information.
The Premium Suite also includes My Story, another S Pen optimised application that allows users to create personalised digital cards for friends or family using any type of content including notes, video content, photos, text or voice.
Galaxy Note users will also get a special level in the Angry Birds' game with the ICS update. Moreover, a special package of Angry Birds comprising 30 challenging levels, named 'Danger Zone', will be available for free.
Additionally, the Ice Cream Sandwich upgrade will bring an entirely new look and feel to Android on Galaxy Note; with a more intuitive user interface that includes a redesigned app menu for easier multi-tasking and innovations such as Face Unlock, Snapshot, and others.