Samsung has officially launched the new Galaxy Mega 6.3 and Galaxy Mega 5.8 devices with Google Android 4.2 Jelly Bean operating system for Rs 31,490 and Rs 25,100 respectively.
But the million dollar question is: Are these phablets operable as smartphones? We will soon come out with our hands on report on these devices. But here is a comparison of various phablets which will give you a fair bit of idea as how big these phones (or should we say Tablets) really are.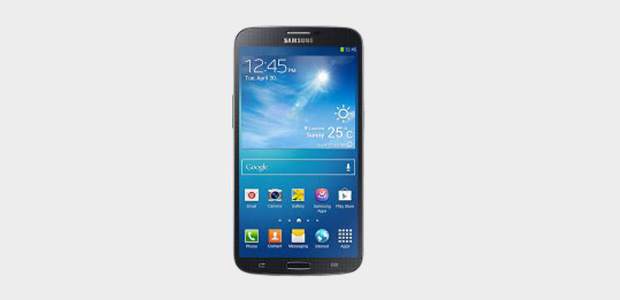 Samsung Galaxy Mega 6.3 is a really slim phone with just 8 mm thickness. However it is 88 mm wide and is 167.6 mm tall. In contrast to that, Samsung's Note II is 9.4 mm thick, 80.5 mm wider and 151.1 mm taller. Mega 6.3 with its 199 grams weight is also heavier than the Note II by 16 grams. So as per the figures, if you are comfortable with Galaxy Note II, your palms won't feel much while handling the Galaxy Mega 6.3 either.
But Note II is an exception as most current generation handsets come with 4.5-5 inch screen sizes.
So let's talk about another popular device – the Micromax Canvas HD A116. Well here the difference is even wider as we are comparing a 5 inch display with a 6.3 inch one. Galaxy Mega 6.3 is slimmer than Canvas by a good margin of 2.7 mm but is otherwise much wider and taller; Canvas HD has a dimension of 144x74x10.7mm. That is a lot of difference.
Samsung Galaxy Mega 5.8 has a slightly smaller profile than the Mega 6.3. The Mega 5.8 is infact lighter than Note II (just 1 gram). Also, Samsung Galaxy Mega 5.8 is just 11.5 mm taller, 1.9 mm wider and 0.4 mm thicker than the Note II.
To make Mega 5.8 and Mega 6.3 user friendly, Samsung has tweaked the user interface a bit that allows users to put the onscreen keyboard in one of the corners (left or right) of the display so that you can use it with your thumb only. However still we feel it is too big for one hand operation, and will be difficult to keep in jeans pocket. But these are definitely better options than a 7 inch calling tablet.