Samsung has launched an affordable 4G smartphone in India. The new Samsung Galaxy J2 is priced at just Rs 8,940.
However, this is not the cheapest 4G phone in the country; currently Lenovo A2010 is the cheapest 4G smartphone of India with a price tag of just Rs 4,990 while Phicomm Energy 653, Yu Yunique and ZTE Blade Qlux 4G jointly share the tag of 'second cheapest 4G smartphone' as all of these are available for Rs 4,999 and offer LTE connectivity.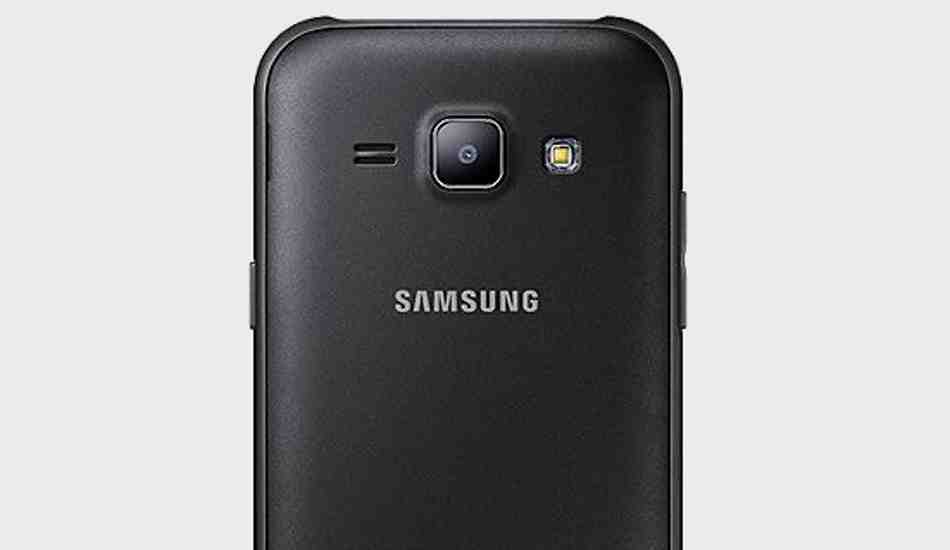 At this point of time, the Samsung Galaxy J2 is confirmed to have a Super AMOLED screen with qHD (540×960 pixels) resolution and a 1.3 GHz quad core processor. However, nothing more is known about the phone yet, atleast officially.
Also Read: Comparison of Cheap 4G Smartphones
Few days back though media reports claimed that the Galaxy J2 has a 4.7 inch screen, Android Lollipop operating system, 1 GB RAM, micro SD card slot, 8 megapixel rear camera and a 2 megapixel front camera. The reports added that the phone measures 129 x 68.2 x 8.9 mm dimensions and weighs 122 grams. It is said to have dual SIM with dual standby feature. It is said to be available in black and white colours with WiFi, Bluetooth, GPS, Radio, and a micro USB port.
Currently, Samsung offers 17 4G smartphones in India. Under Rs 10,000, Samsung also offers another 4G smartphone, named as Samsung Core Prime 4G.
Related: Phicomm Energy 653 Review
(Note: The above picture is that of Samsung Galaxy J1 and is for representational purpose only)