Xolo Q1000S was launched in India last month for Rs 18,999 but is now available for around Rs 17,000. At this price, you could also get the famous Samsung Galaxy Grand Quattro.
Thus we have compared these two phones here on the basis of their features.
Design and display
The Samsung Galaxy Grand Quattro is 9.65 mm thin and weighs 143.9 grams. It has a 5 inch touchscreen with WVGA (800 x 480 pixel) resolution.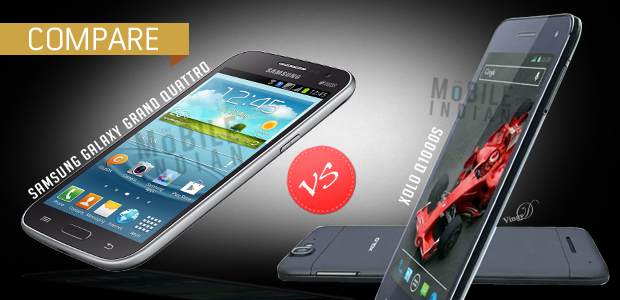 On the other hand, the Xolo Q1000S is 6.98 mm thin but weighs 158 grams. Also, the Q1000S has a 5 inch screen with high definition (1280 x 720 pixel) resolution. Moreover, Xolo Q1000S's display is made of IPS technology that is known for giving accurate colour from all viewing angles and better touch response than ordinary LCD displays. Further, the display of this Xolo handset has been made using One Glass Solution, which is also said to increase viewing angle and readability in bright sunlight.
###PAGE###
Processor, RAM & OS
The Samsung Galaxy Grand Quattro comes with a quad core Qualcomm MSM8625Q Snapdragon 200 processor, which has a clockspeed of 1.2 GHz. It is assisted by an Adreno 203 graphics processing unit and 1 GB RAM.
The Xolo Q1000S too has a quad core processor but from Mediatek -MTK6589T. MTK6589T in Q1000S has been clocked to its limit, i.e. 1.5 GHz; while Snapdragon 200 in the Samsung phone has a maximum clockspeed of 1.9 GHz but has clearly been under clocked to 1.2 GHz. When under clocked, the Snapdragon 200 is expected to provide more balanced performance. Also, the under clocking is believed to contribute to longer battery life. Anyway, Snapdragon 200 is known to provide better battery life than MT6589T.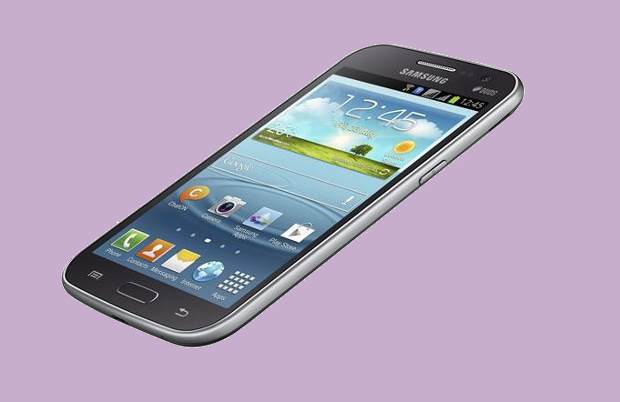 The Samsung handset has Android 4.1 Jelly Bean operating system while the Xolo smartphone comes with Android 4.2.
In a nutshell, though, you may not feel much of a difference in day to day life vis-Ã -vis processing capability, though battery life of the two may differ. But do they really have a big difference in battery life?
Battery
Xolo, which was perhaps first to counter the side-effects of the over clocked MT6589T processor, has fitted the Q1000S with a 2500 mAh battery. As per Xolo, this battery can be charged within four hours and provides 425 hours of standby time on 2G while on 3G the speed is reduced to 327 hours. The company went on to say that the Xolo Q1000S provides 22.5 hours of 2G talktime and 12.5 hours of 3G talktime.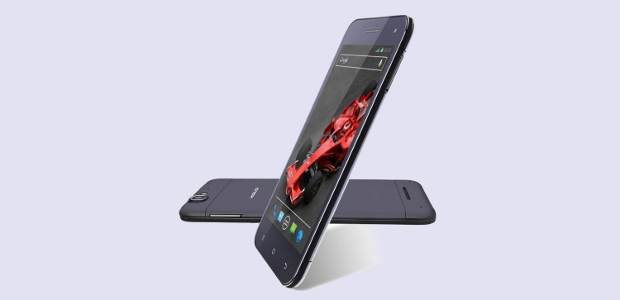 Further, it claimed that the Q1000S can provide four hours of web browsing on 3G, five hours of browsing on WiFi, 53 hours of music playback via speakers, or 5.8 hours video playback with wired headsets.
On the other side, the Samsung Galaxy Grand Quattro comes with a 2000 mAh battery which despite the backing of a "supposedly battery saving processor" claims to provide only 11 hours of talktime and 210 hours of standby on 2G networks – half of what Xolo Q1000S claims.
###PAGE###
Storage
With 16 GB internal memory the Xolo Q1000S looks more attractive than Samsung Galaxy Grand Quattro, which has 8 GB of internal storage. However, in Xolo Q1000S there is no external card slot while in the Samsung handset you can use a micro SD card of up to 32 GB capacity.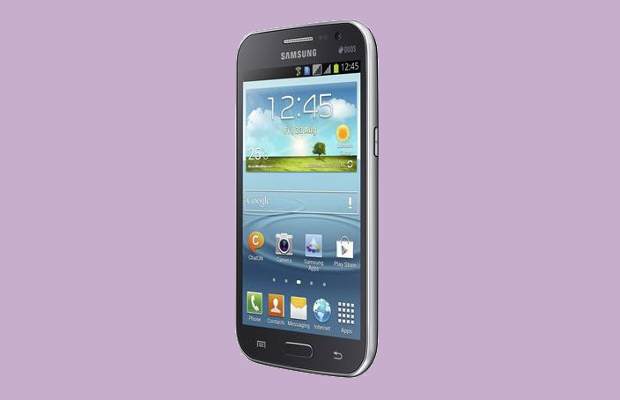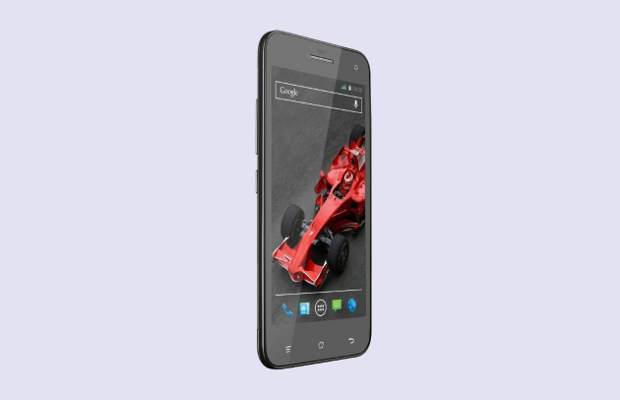 Camera
With a 13 megapixel rear camera and 5 megapixel front camera, the Xolo Q1000S seems to be far ahead in this section compared to the Samsung Galaxy Grand Quattro's 5 megapixel rear camera and 0.3 megapixel front camera.
###PAGE###
Connectivity
The Xolo Q1000S theoretically provides 42.2 Mbps 3G download and 11.5 Mbps 3G upload speeds. Besides, it has WiFi (b/g/n), Bluetooth 4.0, micro USB 2.0, GPS, accelerometer, magnetometer, ambient light sensor and proximity sensor.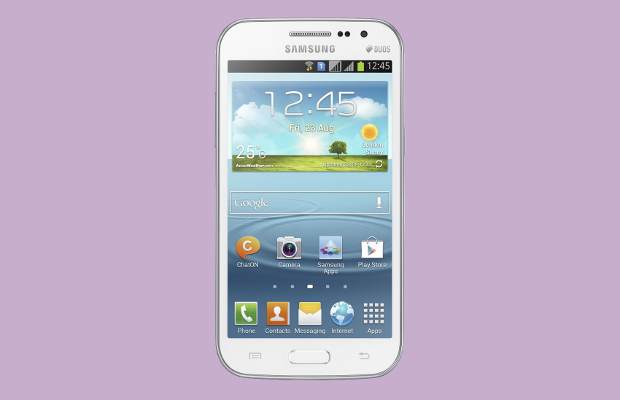 The Samsung Galaxy Grand Quattro has 7.2 Mbps and 5.76 Mbps download speeds, respectively. Also, it has WiFi (b/g/n), Bluetooth 3.0, GPS, micro USB 2.0, light sensor, accelerometer, proximity sensor, compass, and DLNA features.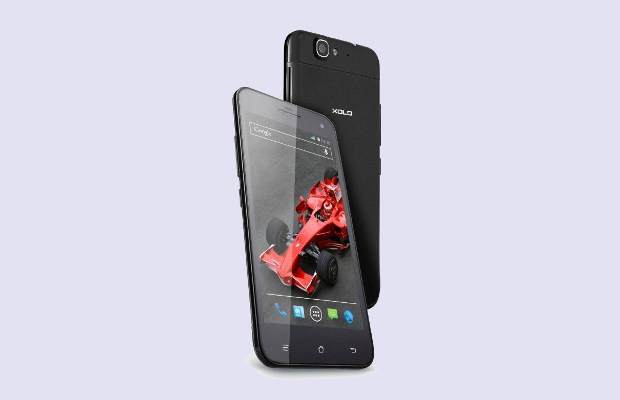 Conclusion
The Galaxy Grand Quattro not only comes from the reputed brand of Samsung, but it also has an external storage slot, which Q1000S misses. However, Xolo Q1000S has an advantage with its camera and battery.