Samsung has today teased its next-generation of a foldable smartphone. The company has revealed a new foldable smartphone with a clamshell design during its Samsung Developer Conference 2019 (SDC19).
The upcoming smartphone with foldable design comes with a tall design language and it can be folded vertically to form a square form factor when it is closed. The upcoming foldable smartphone also features a punch-hole camera module at the top-centre position.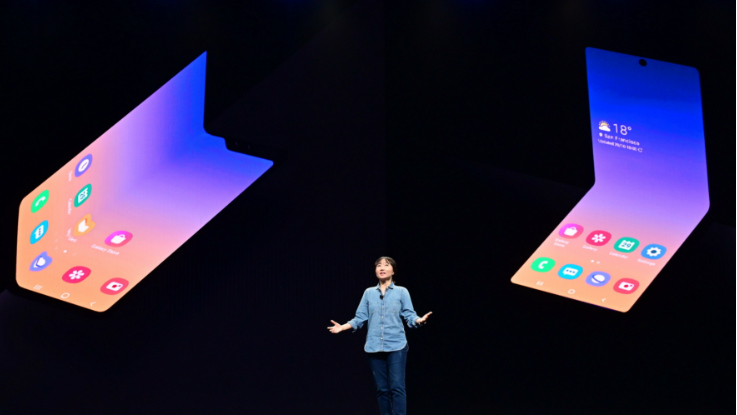 Samsung also showed how it has optimised the user interface for its upcoming Clamshell model. The video published by the company shows that when a user partially folds the device, the camera viewfinder takes the upper half-screen, while the camera controls get the bottom half place. The video also reveals that the company will add three modes including a wide-angle mode, a normal mode and a telephoto mode. Interestingly, this also means that users might get at least three cameras on the upcoming Clamshell foldable smartphone.
The successor of Galaxy Fold is said to be cheaper than the first-generation model and the company might introduce or throw some lights at the MWC 2020 or a separate Galaxy Unpacked event as it did with Galaxy Fold.
With this, Samsung is banking high on the foldable smartphone future. The Galaxy Fold was introduced last year, though we already know how it failed various tests and other issues that made Samsung withdraw its foldable smartphone from the market, re-work on it and re-launch it. It would be interesting to see whether the company will take extra precaution with the successor of the Galaxy Fold while putting it into final testing.