Contrary to previous rumours which claimed that Samsung might launch its foldable device by end of this year, the latest report claims that the South Korean giant might release only a prototype. So in all likelihood, the commercial variant of the device may be launched in 2018.
Prototypes are generally manufactured to test out the innovations and experiments. Further, they have this reputation of not being carry forwarded to final production stage due to some malfunctions or other specific reasons. A famous example of this is Project Ara from Google. The idea of a modular smartphone sounded way better than it was executed last year in the likes of LG G5 or even the Moto Z series. Sadly, Google decided to abandon the project due to poor future prospects. There is a possibility that the whole idea behind the foldable smartphone might also be a failure but it is too early to make any judgment as of now.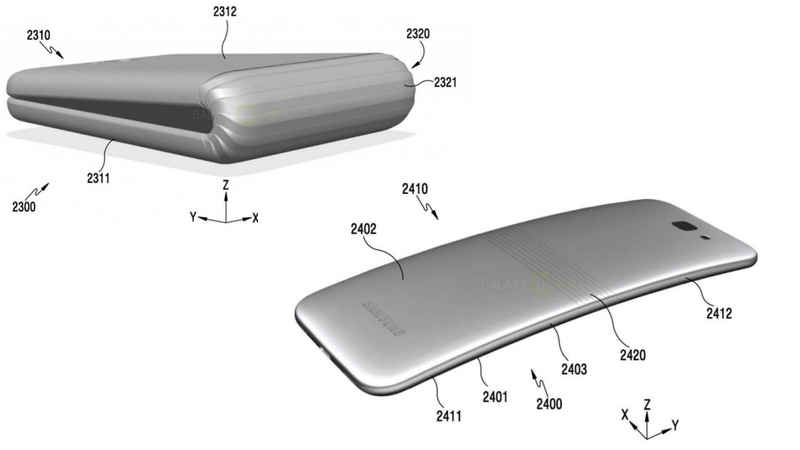 Meanwhile, explaining the technology behind this concept, a report by ET News reported that the dual-screen smartphone will actually be hinged together, means it will open or close similar to a book. It is also reported that the smartphone will come in three different orientations: fold out to move the screens on the front and back, fold in to protect the displays, and laid out flat to use it as a tablet.
The report further adds that the company is planning to produce a small amount of the foldable smartphone and then assess the market response. And according to the feedback, will go further to develop more devices.
The company is reported to launch the foldable smartphone which will have a single flexible OLED screen and will arrive sometime after the dual-screen phone. The flexible smartphone can be considered as the next wave of revolution in the smartphone industry. Although, there is no official word about this development, but it would be interesting to see the upcoming foldable smartphone from Samsung's arsenal.