Earlier last month, it was reported that Samsung was working on a rollable display smartphone as an alternative Galaxy Fold which has been delayed indefinitely over concerns of durability. The South Korean company is now reportedly working on another smartphone/tablet hybrid which will not employ a foldable display but will have an expandable display that can be pulled out.
Samsung has filed a patent for a phone with an expandable display with the ability to be pulled out for use in tablet mode. LetsGoDigital has created some visual renders of the Galaxy phone with a retractable display through the sketches from the patent. As is clear through these images, the Samsung phone will be able to extend to the right, giving users twice as much screen real estate in tablet mode as compared to when used as a normal phone.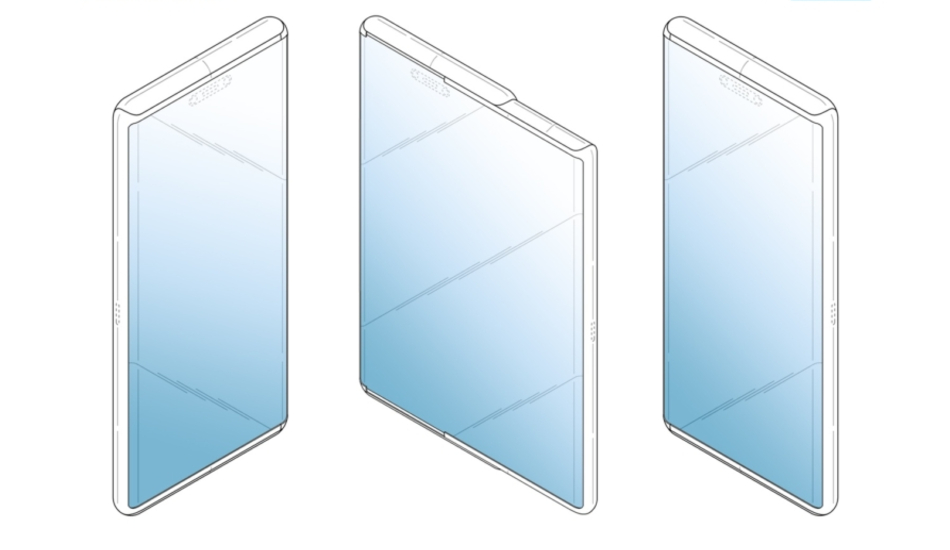 What this essentially means is that Samsung's solution for the next generation phone/tablet hybrid is a rollable display similar to the one of the LG Signature OLED TV R which was unveiled as the world's first rollable OLED TV earlier this year at CES 2019. While the patent doesn't clarify how the solution will work, it's clear that the extended display will slide out of the phone's right frame.
The images also reveal a new punch hole design which is different from the one present on the Galaxy S10 lineup. The camera hole which also includes the earpiece is thinner and wider than usual. The images shared also give a glimpse of what the camera setup at the back would look like on this Samsung phone. There appears to be a triple camera setup at the back, positioned horizontally but on the top right corner.
The filing's images also show a speaker frill, USB-C port and the lack of a 3.5mm audio jack and rear-facing fingerprint scanner.
Since this is just a patent filing, there's still a huge doubt for whether this design will ever see the light of the day. However, if this indeed turns out to be real, we're looking at a better solution to the phone/tablet hybrid without compromising much on a smaller screen when used in phone mode and the presence of large bezels.