Galaxy Note 8 is not the only innovation that Samsung has unveiled during the ongoing Mobile World Congress taking place in Barcelona. Samsung in a bid to revolutionise home entertainment has announced the launch of the Home Sync solution.
Home Sync allows users to have their own personal domestic storage system which allows inter device content sharing and even direct playback on Samsung Galaxy devices.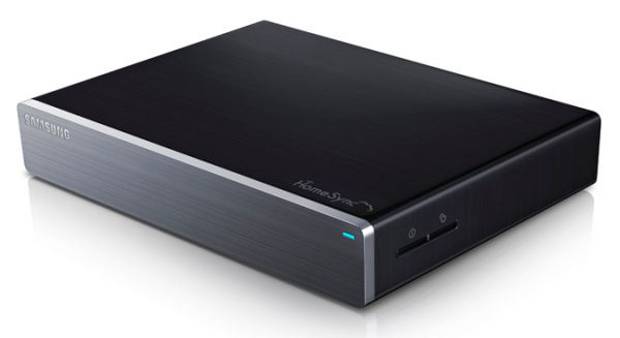 Users can connect up to eight different Samsung Galaxy devices and utilise the services of the Home Sync solution without any hiccups. It also allows each user to upload and download content from multiple devices and instantly share with other family members. File encryption and user-specific ID and password ensure content in a user's private area remains separate from the shared area in Home Sync.
With its integrated smart Android TV functionality, it brings Android gaming, movies, TV shows and streaming content direct into your living room. It allows users to stream content from their Galaxy devices wirelessly to the TV letting users watch, see and use all your home videos, photos and apps, and all at a full HD 1080p.
The Home Sync solution comes with a 1 terabyte storage capacity which can be used by the different users for storing and sharing files and media personally or privately as well.
The price of the Samsung Home Sync solution is yet to be disclosed but with so much innovation rolled in to one product, it is going to be exciting.