An updated version of Samsung's Bada operating system will be rolled out towards the end of this year, the company announced on its Twitter page. The new Bada 2.0 will then be available for older devices running on the earlier Bada OS.
As reported earlier by The Mobile Indian, Samsung had released the SDK (software development kit) for developers some time back following the unveiling of the three new phones featuring Bada 2.0 OS last month.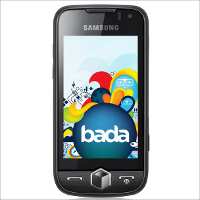 The new Bada 2.0 brings together a wide variety of new capabilities which were missing from the earlier version including multi-tasking, WiFi Direct, Near Field Communication (NFC), voice recognition, HTML5 support and improved Flash functions, thus offering enhanced usability and web experience.
The software will be made available to users in the form of updates most probably through Samsung's Keis application. Although Samsung has not revealed the roadmap for the release, it mentioned that the roll out will begin from the fourth quarter (October-December) this year starting with European countries.
Samsung also mentioned that not all Wave or Bada devices would get the same set of features as a lot will differ due to the hardware of the devices. So, faster and more powerful smartphones will get more features compared to slower and smaller Bada devices. More information on this is awaited from Samsung.