Samsung has announced a new programmable near field communication tags called TecTiles for its Galaxy devices. The new Samsung TecTiles NFC Tags can be programmed with the TecTile programming app to perform specific function with compatible NFC enabled smartphones.
These NFC tags can be used to program and automate some of pretty trivial and mundane tasks. For instance, you can set one at your bedroom door and program it to initiate an alarm for morning when you walk in with your NFC enabled Samsung phone. Similarly it can be programmed to send a text message if you reach home or reach office.


Currently the TecTiles Tags are compatible with Samsung's Android based smartphones – Nexus S 4G, Nexus S, Galaxy Nexus, Galaxy S Blaze 4G, Galaxy S II and Galaxy S III.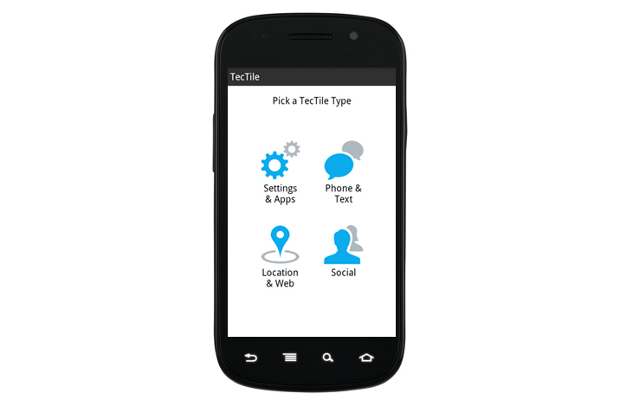 Samsung has followed the footsteps of its rival companies – LG and Sony Ericsson to introduce programmable Near Field Communication tags. LG has introduced LG Tag+ and Sony Mobile announced its SmartTags earlier this year. Both are programmable passive NFC tag stickers that can be pasted and then programmed perform specific tasks such as call, change theme, mute the phone, or even send a message.
Samsung TecTile program allows setting specific tasks to the TecTiles tags which are broadly classified into four basic categories – Social, Communication, Settings and Application, and Location and web. Samsung would be selling a set of five TecTiles at a cost of $15 per set.
As of now, we are not sure when these TecTiles would be made available in India but they certainly look like an interesting accessory to own.