Samsung has launched the 2019 line of QLED TVs in India which include both the QLED 8K TVs as well as QLED 4K TVs. The new QLED 8K and 4K TVs are currently available for starting prices of Rs 10,99,900 and 94,900 respectively.
Samsung 2019 QLED 8K TV
Nearly two months after being unveiled in Vietnam, the Samsung 2019 QLED 8K TV is now available in India in four sizes – 65-inch, 75-inch, 82-inch and 98-inch, all of which support resolutions of 8K.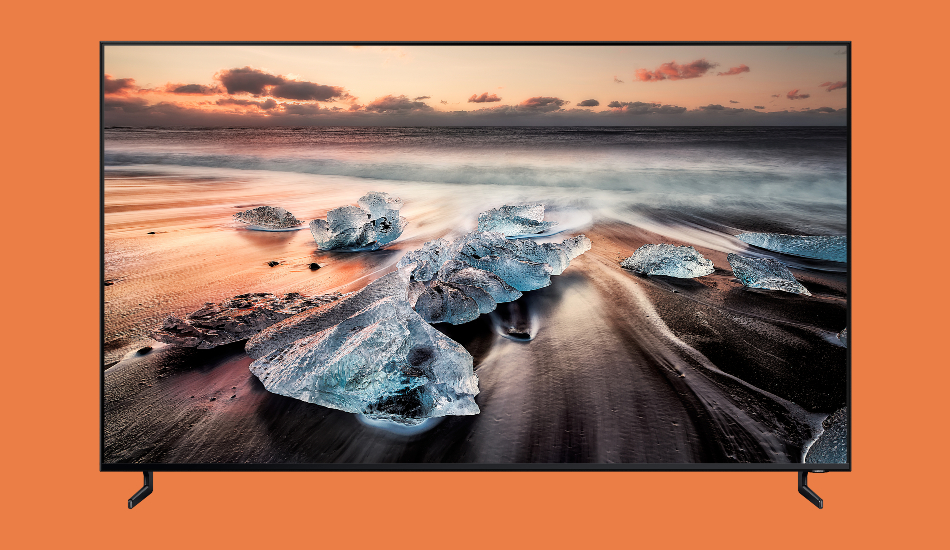 The displays offer four times more pixels than 4K standard displays and new Quantum Processor 8K processors with AI technology. The Quantum Processor processor uses AI technology to enable users the ability to re-create and upgrade the image content to 8K standard.
The QLED 8K TV is equipped with exclusive AI Upscaling technology to upgrade any content format up to 8K equivalent quality. There's an inbuilt Bixby Virtual Assistant available on all the models which allow users to access their desired content via speech on Samsung's "Universal Guide" hint function. The TVs additionally come with an Ambient Mode which blends in with interiors for a bezel-less experience.
Building on the Ambient Mode's ability to blend in with home interiors, the TV is connected to its power source and other inputs through One Invisible Connection and One Connect Box which will be visible against a blank wall.
Samsung's new range of QLED 8K TVs will be priced at Rs 10,99,900 and Rs 16,99,900 for 75-inch, and 82-inch models respectively. The 98-inch (247 cm) variant of the QLED 8K TV, priced at Rs 59,99,900, will only be made to order. The 65-inch will be available in July and its price will be announced soon.
Samsung 2019 QLED 4K TV
Samsung has also introduced the 2019 line of QLED 4K TVs in India which will be available across four series labelled as Samsung Q90, Q80, Q70 and Q60 containing a total of 12 TV models. The non-8K TVs will come with vice contras though Bixby and Google Assistant and Far-Field Voice Capability which is enabled through Samsung's One Remote Control. There will be added support for iTunes Movies and TV Shows and Apple AirPlay 2 on the 2019 QLED 4K TV models.
Samsung's 2019 QLED 4K TV line will be available for a starting price of Rs 94,900 for the 43-inch Q60 TV. The 82-inch Q60 TV will be available for Rs 7,49,900. The 55-inch models of the Q80 and Q70 are available for Rs 2,09,900 and Rs 1,69,900 respectively while the 65-inch models of Q90 and Q70 are priced at Rs 3,99,900 and Rs 2,79,900 respectively. The 75-inch Samsung Q80 will be available for Rs 6,49,900.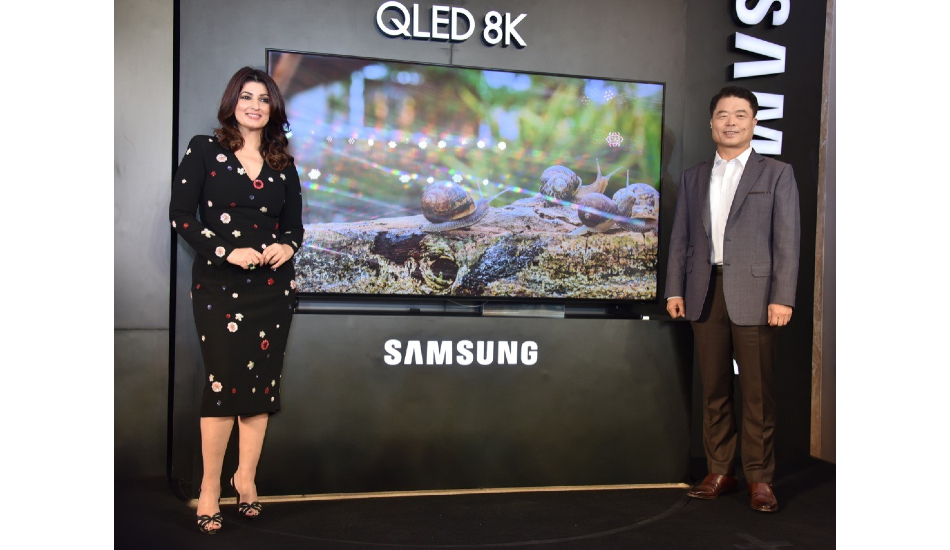 Speaking about the announcement, Samsung India Consumer Electronics Online Business Senior Vice President, Raju Pullan said "At Samsung, we've worked tirelessly over the years to move the industry forward when it comes to premium picture quality, and the introduction of our QLED 8K line up with 8K AI Upscaling is an integral component as we look to the future of displays. We are thrilled to introduce new QLED 8K TVs that will change the dynamics of ultra-premium televisions and are confident that our consumers will experience nothing short of brilliance in colour, clarity and sound".