Research In Motion (RIM) plans to launch the BlackBerry Curve 9350 and 9370 smartphones in India in conjunction with CDMA carriers.
Currently, the company is in talks with Tata Teleservices (TTSL), RCom and MTS to offer these handsets bundled with their services.
"We are hopeful that by year end we will be able to announce the details of tariff plans and the name of the selected operator for launching Curve smartphones," Krishnadeep Baruah, director of marketing at RIM India, told The Mobile Indian.
Baruah further added, "In the CDMA space it makes sense to launch a handset bundled with operator services and in recent times we have seen MTS launching high end smartphones bundled with its connection."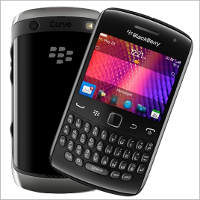 BlackBerry Curve 9350 and 9370 smartphones come with 2.44 inch touchscreens but do not feature touchscreen based displays like the older Curve smartphones did and the company has made both phones slim.
Both the phones are powered by BlackBerry 7 OS. Curve 9350 and 9370 come with 512 MB and 1 GB on-board memories, respectively. Both the phones have an option to expand memory up to 32 GB via a microSD card.
Curve 9250 and 9370 have 5 megapixel cameras with flash, but can only record in VGA mode. They also have Near Field Communication chips which allow transactions, data exchange, and wireless connections between two devices in close proximity to each other.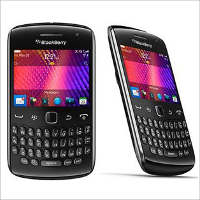 With BlackBerry 7 OS the Curve series of smartphones have augmented reality, which is enabled with the digital compass and accelerometer. With the Wikitude World Browser it provides an exciting new way to interact and socialise with the world around.
The new OS also enables the smartphone to have voice-activated universal search, and with speech-to-text translation one can search for files, email, contacts, music and even search the web &#151 without typing a thing.