Research In Motion will announce another BlackBerry OS 7 running smartphone, named Bold 9790, on November 25. N4BB spotted a teaser image of the BlackBerry Bold 9790 titled in the site code as "hero_bellagio" at the RIM Indonesia website.
Earlier, The Mobile Indian reported about BlackBerry Bold 9790 being mentioned by RIM on its official blog.
The Bold 9790 will have a 2.44 inch display that will support 480×360 pixel resolution in 4:3 aspect ratio. In terms of physical design, it appears to be the cross-bred product of Bold 9700 and the BlackBerry Torch 9850.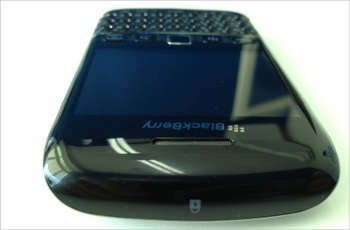 Despite having a 2.44 inch, the Bold 9790 will feature a touchscreen interface which makes it similar to the Nokia E6 that has 2.46 inch touchscreen and also the BlackBerry Bold 9780 with 2.44 inch display. Obviously, the Bold 9790 will come with BlackBerry 7 OS and will also support Near Field Communication.
Recently RIM had announced a price hike in select BlackBerry 7 OS running smartphones due to the Rupee-Dollar fluctuations taking place. So whenever the Bold 9790 is announced in India formally, expect it to be bit higher than usual.