Research In Motion (RIM) has formally showed its BlackBerry 10 operating system running smartphone on its global website. At the BlackBerry 10 page, RIM faintly teases the next BlackBerry 10 based smartphone with textured back panel. RIM plans to launch the BlackBerry 10 OS on January 30 along with the first batch of BlackBerry 10 based smartphones.
This BlackBerry 10 page gives slight glimpse of the first device and also some screenshots along with BlackBerry 10 OS demonstration videos. The page has three big words – Re-designed, Re-engineered and Re-invented. All of them stand true in a way because the next generation BlackBerry smartphones have been designed from scratch to suit the modern day usage and competition. The BlackBerry 10 OS is the marriage of BlackBerry OS and QNX operating system which as Real-Time OS based on Linux kernel.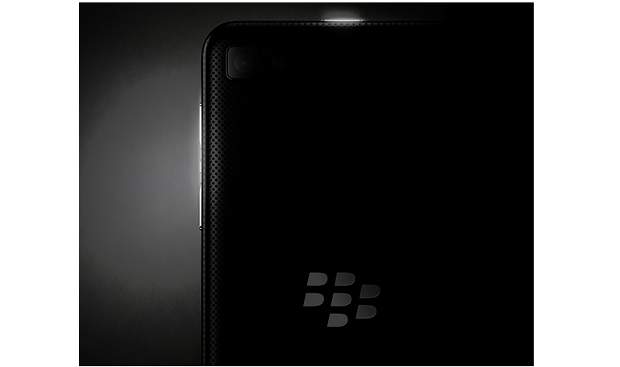 Finally, one can say re-invented because company is slowly giving away its old smartphone designs and operating system, not entirely, but figuratively. With smartphone market getting heavily dominated by Apple iOS and Google Android, RIM has best bets on the BlackBerry 10 OS to re-invent the BlackBerry experience for its loyal customers and many others.
The page also carries some videos that show BlackBerry 10 OS features such as the new user experience dubbed as BlackBerry Flow. Also the BlackBerry Hub where all messages, IMs, Emails and other apps related notifications reside.
RIM is expected to show BlackBerry 10 running L series smartphones reportedly codenamed as London.