Research in Motion (RIM) has renamed its BBX operating system to Blackberry 10 OS. The decision came after a US Federal Court passed an interim order restraining RIM from using the BBX trademark. A company called BASIS International has claimed that it owns the trademark.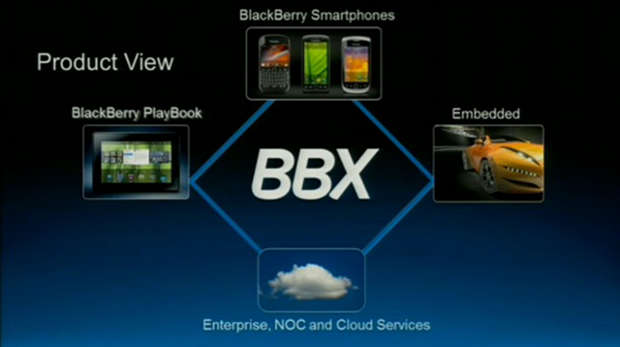 RIM's step came in the backdrop of the most important Blackberry developers' conference, called DevCon Asia, which is to be held on December 7-8.
BBX is basically a mobile version of the QNX operating system which RIM used in the Blackberry Playbook. The new BBX, now Blackberry 10 OS, has been created using best elements of the BlackBerry OS platform with the best of QNX platform.



This new operating system, yet to appear on any commercial product, brings HTML5 based, WebWorks based and even Android based applications to work on the BBX supporting hardware.
The court ruled that even though both are not direct consumer but operate in the same industry. BASIS which develops smartphone and applications under the BBX brand name might loose business, if people start thinking that the products only support BBX OS from RIM.