Reliance JioPhone will start reaching to some users for beta testing from tomorrow onwards i.e. August 15. The company has not revealed the criteria for selecting the beta testers, however, if you are looking to opt for the JioPhone, then August 24 is the date for you to keep in mind.
JioPhone will be available for pre-order from both online and offline channels and before we move forward, you need to keep some important things in mind. First of all, it is important to pre-book the device as soon as possible as it will be sold on a first-come-first-serve basis. Secondly, the device will be only available from September this year and the company has promised that 5 million JioPhones will be made available every week. Now, let's look at the pre-booking procedures.
JioPhone Online pre-booking
One can easily pre-book the device from MyJio app and company's official website. Though pre-booking will start from August 24, one can click on the JioPhone banner present on company's website and can click on 'Keep Me Posted'. Users will now have an option to share their details such as name, email, phone number and pin code to register. Once it is done, users will automatically get the latest update through email and SMS. It is important to note that an individual can book one JioPhone against their Aadhaar number.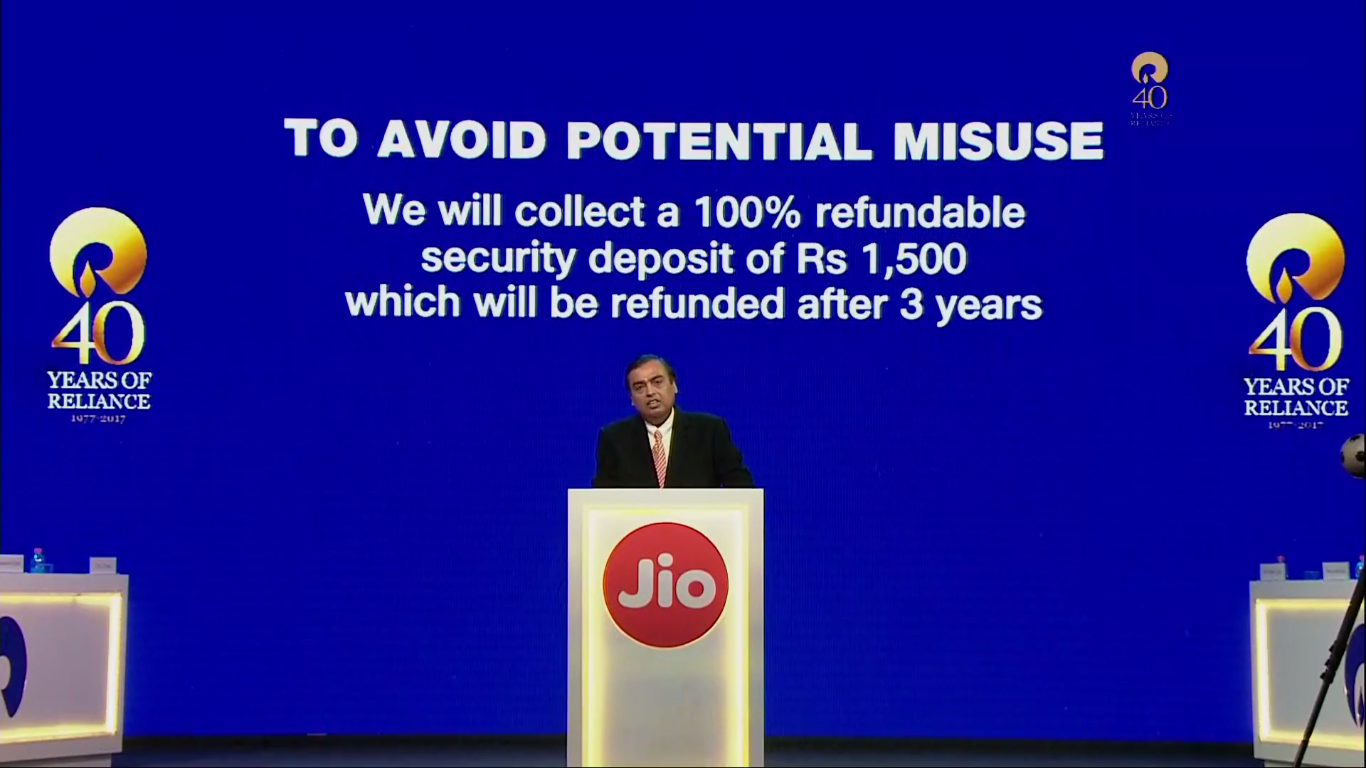 If you want to buy more JioPhones, then you can go to the business section on the registration page. The page will then show you a form, where you need to your organisation's PAN or GSTN number. You can also specify how many units of the phone you require. However, there is no information whether the pricing will be different for business users or not.
JioPhone offline pre-booking
One can also pre-book the Reliance JioPhone from offline stores. All you have to do is walk-in to any Reliance Digital store to register for pre-booking of the JioPhone.
We earlier reported that the company is planning to bring a shipment of 50 million (five crores) devices in India. Sources familiar with the development have said to The Mobile Indian, " Reliance Jio is going to bring in five crores JioPhones to India which it plans to sell in three months. The first few batches of the shipment have already arrived in India and at present are being dispatched to stores."
JioPhone price, specifications and offers
On July 21, Reliance unveiled the JioPhone feature phone for the Indian consumers. The 4G-enabled feature phone is said to cost you Rs Zero. However, one has to pay Rs 1,500 has a security deposit, which will be 100 percent refundable after three years.
The company will provide free voice calls, unlimited data and Jio apps for Rs 153 per month with Jio Dhan Dhana Dhan plans to JioPhone customers. The device will also come with TV-Cable that will allow users to connect their JioPhone with TV ( not only Smart TVs but also CRT TVs) to watch live TV. The company has priced the TV pack for Rs 309 per month. Further, there two sachets, one with Rs 24 for two days and Rs 54 plan for a week. Users will enjoy the same benefits as the monthly recharge of Rs 153.
The JioPhone comes with a voice assistant, which makes it easier to interact with the feature phone. Through the voice assistant, one can make calls, browse the internet and listen to music and more. It also supports the Hindi language for giving the voice command. The device also comes with a host of JIo apps including Jio Music and more.
The device comes with an alphanumeric keypad, microphone speaker, 4-way navigation and a compact design. The device sports a 2.4-inch QVGA display and it comes with SD card slot as well. Then there is an FM radio, Torchlight, ringtones, phone contact, call history and more.