The Reserve Bank of India has removed the Rs 50,000 per customer per day transaction limit on mobile banking. This limit was imposed in 2009, but now it is up to banks to decide transaction limits based on their own risk perception.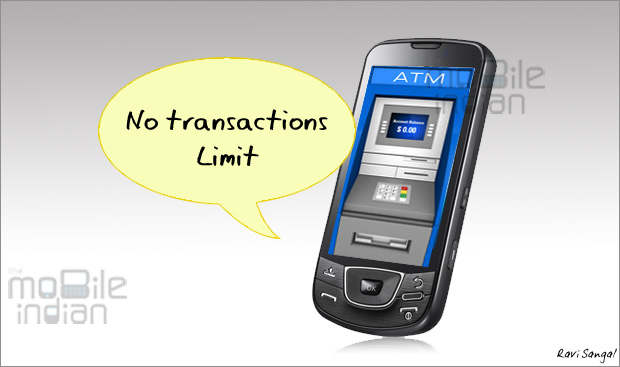 The first guidelines on mobile banking transactions in India, issued by the RBI in October 2008, placed certain monetary restrictions on fund transactions through this medium. The move was a result of the banking regulator's cautious approach.
However, as mobile technology improved, RBI relaxed the norm, allowing up to Rs 50,000 in a single day and now the regulator has let market forces decide the limit.
Banks are increasingly extending mobile banking facilities to their customers. So far, the RBI has approved 52 banks for extending the service.
Total transactions effected through mobile banking in 2010-11 were 9.60 million (value – Rs 7806.48 million), as compared to that of 2.32 million (value – 1915.78 million) in 2009-10, which is an increase of more than 300 per cent in terms of volume and value.
Interbank Mobile Payment Service (IMPS), developed and operated by National Payments Corporation of India (NPCI), has also enabled real time transfer of funds through the mobile phone between accounts in different banks.
However, this limit is not with respect to no frills mobile money accounts, where a customer can only have Rs 50,000 at any given time in the account. The guidelines have not been changed for these accounts but are likely to be revised soon.