The Razer Phone 2 launch is just around the corner with an October 10 unveiling and appears quite identical to its predecessor. The Razer Phone 2 gets its first leaked image which comes just days after the device paid a visit to AnTuTu benchmark.
The successor to the original gaming-centric Razer Phone has been leaked through a render on Android Headlines and looks quite like the old phone. When compared to the Razer Phone, the Razer Phone 2 looked identical except for the date and background are shown in the lock screen.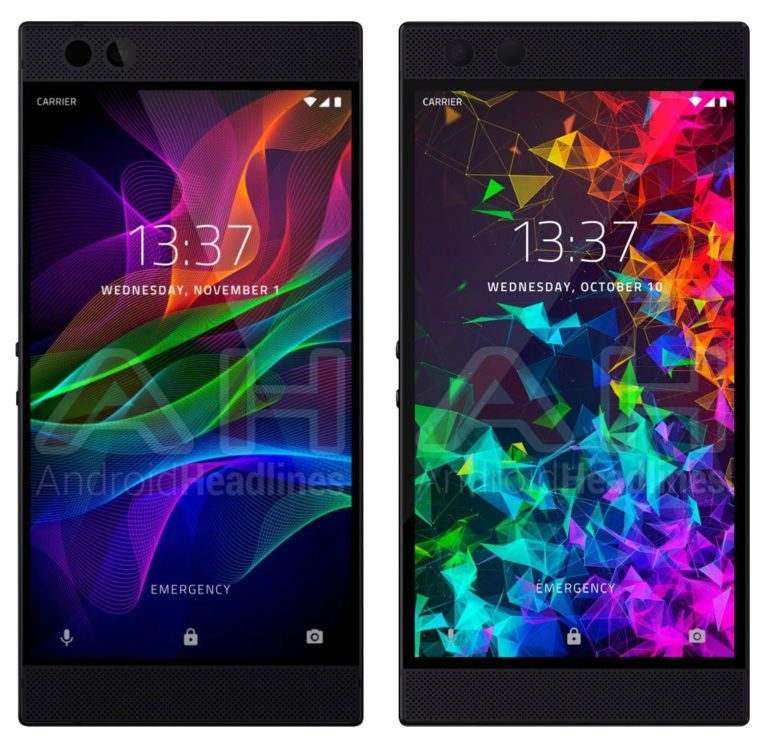 While the front-facing camera layout looks to be similar, there are slight changes in the way the sensors are aligned. However, the new device will have the same 16:9 display with huge speaker grills on the top and bottom part of the front. Where the devices don't look similar is the software, which on the new phone looks different thanks to the fonts and icons on the loackscreen.
The lock screen also gives away the date of the unveiling of the Razer Phone 2 which is set for October 10, the very next day after Google takes the wrappers off its Pixel 3 lineup. It's common for such renders to have the date of launch set as the date shown on the lockscreen, though launching in October means, Razer is making a comeback, a month earlier than last year.
As far as the rumour goes, the Razer Phone 2 is expected to run on Qualcomm Snapdragon 845 SoC with 8GB of RAM and 512GB of internal storage. The device is expected to run Android 8.1 Oreo out of the box and could feature immersive Chrome LED effects which will bring the Razer Phone 2 in line with the company's other products. The internal specs could be very similar to the benchmarked leaks since the phone was tested not once but twice since we came to know of its existence.