Mind it! When you visit Rajinikanth's website using a mobile that has support for web browsing, you don't require a WiFi or GPRS connection to run it. The only time you need internet connectivity on your mobile is when you type in the website's url www.desimartini.com/allaboutrajni.htm and press enter!
When mobile users log on to the site, they will be greeted with a message: "He is no ordinary man, this is no ordinary website. The only way to enter this website is by switching off your internet."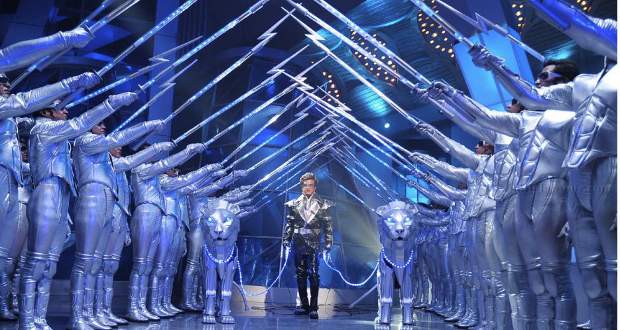 After that if you don't switch of your WiFi or GPRS connection, you will get a message, "Aiyyo, That was unexpected, to keep browsing the site switch off your internet."
The company behind Rajinikanth's website is desimartini.com, a site that specialises in movie reviews and provides content about the latest movie releases. Desimartini wanted to pay tribute to the southern superstar and decided to do it in a manner that does justice to his larger-than-life image.
Rajini's fans can view interesting stuff about him on the website, like stunts, images and jokes. It has three sections- Rajinikanth the man, the superstar, and the legend.
Apart from Rajinikanth's power, the website has taken some help from Flash, which downloads the complete file in a temporary folder of the mobile's RAM memory when users log on to the website for the first time.
Now, the question arises as to how Rajinikanth checks whether you are connected to the internet or not. The answer is that the developers have made a program which is embedded in the website and constantly checks if the internet is active on your mobile or not. And if it finds that you are connected, Rajinikanth will not like it, that means you will not be able to surf the website.