Quickoffice, the developers of Office productivity apps suite, have planned to push out a significant update for its paid version of Android based apps. The new Quickoffice Pro and Quickoffice Pro HD apps will receive a new update that tags along number of new features to the productivity suite.
Highlight of this update is the PDF annotation tool that enables comment editing, text selection, and inserting shapes.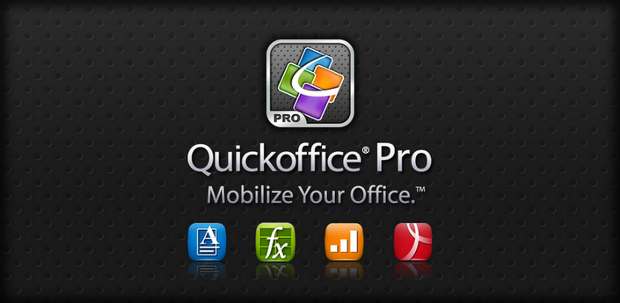 Quickoffice is the suite of Microsoft Office apps alternatives with full support and partial compatibility. Meant for Android based smartphones and tablet owners who need the office productivity suite while they are on the move.
The new PDF Annotation tool is added to the Quickoffice Pro and Quickoffice HD apps for the Android smartphones and tablets. The new update with PDF Annotation tool enables users to add, remove and even edit the comments in a file. Besides that, the basic text selection and highlighting capabilities have been added. Users can also add shapes and annotations to the PDF files.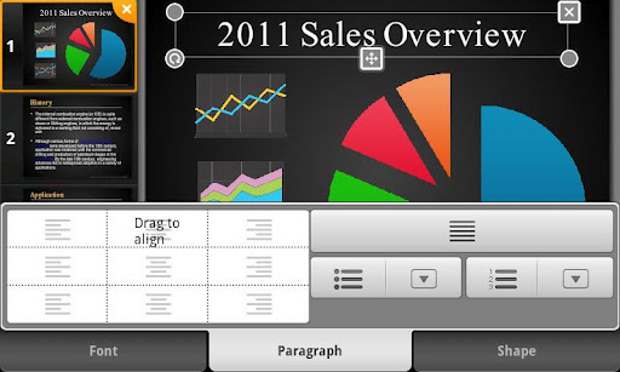 Besides that, even the Documents, Presentations and Spreadsheets have received new set of features. For instance, users can now move, resize, and delete entire charts or update those charts whenever data is changed.
Presentations can now insert numbered lists, get group items, and even insert or rotate extended set of shapes. Whereas the Documents get the much deserved spell check, line space editing, and capability to create as well as edit tables.
The Quickoffice Pro app is available from Google Play Store for Rs. 786 approximately while the Quickoffice Pro HD app is available for Rs. 1048.