Qualcomm begun its Snapdragon Summit 2023 earlier today and the Chipset maker has already made a load of new announcements, including it's most powerful chipset for smartphones yet, the Snapdragon 8 Gen 3. Here's what else the summit had to showcase.
Snapdragon 8 Gen 3: Specs, Availability
With AI taking the world by storm, Qualcomm had to join in as well. And so, the Snapdragon 8 Gen 3 packs the Qualcomm' first AI Engine to support multi-modal generative AI models, including popular large language models (LLM), language vision models (LVM), and transformer network-based automatic speech recognition (ASR) up to 10B parameters—solely on-device.
It has the world's fastest stable diffusion that enables you to generate an image at a fraction of a second. Further, there's up to 98% faster Qualcomm Hexagon NPU performance and up to 40% performance/watt which is a notable upgrade. It further packs the world's first HDR photo technology from Dolby that enables capture and playback of images with greater range of coolers, tones, and shades.
As for other specs, it is based on a 4nm process from TSMC, unlike Apple's A17 Pro that stays ahead with a 3nm process. It comprises of the Qualcomm Kyro CPU with a 64-bit Architecture. There's 1 Prime ARM Cortex-X4 core running at up to 3.3 GHz, 5 performance cores at up to 3.2 GHz and 2 efficiency cores at up to 2.3 GHz.
The GPU has support for real-time hardware-based ray tracing, Unreal Engine 5 Lumen Global Illumination and Reflections System, HDR gaming, up to 240 fps, and more. For wireless connectivity, it gets the Qualcomm FastConnect 7800 system with Wi-Fi 7, Bluetooth v5.4, up to 6Ghz spectral band, and peak speeds of 5.8 Gbps. There's the X75 5G Modem that supports peak download speeds of up to 10 Gbps. Further, there's USB-C 3.1 Gen 2 port support as well.
The devices equipped with this chipset can load up to 24GB of LPDDR5x RAM and UFS 4.0 storage. It has 12MB L3 cache. As for cameras, it can support up to 200MP sensor with up to 10-bit colour depth video and photo capture, Google Ultra HDR photo capture, HDR 10+, Dolby Vision, and more. The Snapdragon 8 Gen 3 further supports 8K resolution video shooting up to 30 FPS or 4K video shooting up to 120 fps.
For display, it can support up to 4K resolution running at 60Hz or QHD+ at 144Hz. Next, in terms of audio, it gets Qualcomm's Aqstic codec support with Aqstic smart speaker amplifier and spatial audio with head tracking. In terms of security, the chipset has Trust Management Engine, Qualcomm 3D Sonic Sensor, 3D Sonic Max and more. Lastly, the chipset supports Quick Charge 5.
Qualcomm says that the Snapdragon 8 Gen 3 will be adopted for flagship devices by global OEMs and smartphone brands including ASUS, Honor, iQOO, MEIZU, NIO, Nubia, OnePlus, OPPO, realme, Redmi, RedMagic, Sony, vivo, Xiaomi, and ZTE. Xiaomi is confirmed to debut its Xiaomi 14 series smartphones tomorrow, on October 26, as these are expected to pack the Snapdragon 8 Gen 3 chip. Then, iQOO 12 series and other devices could also launch as soon as next month.
Snapdragon X Elite: Specs, Availability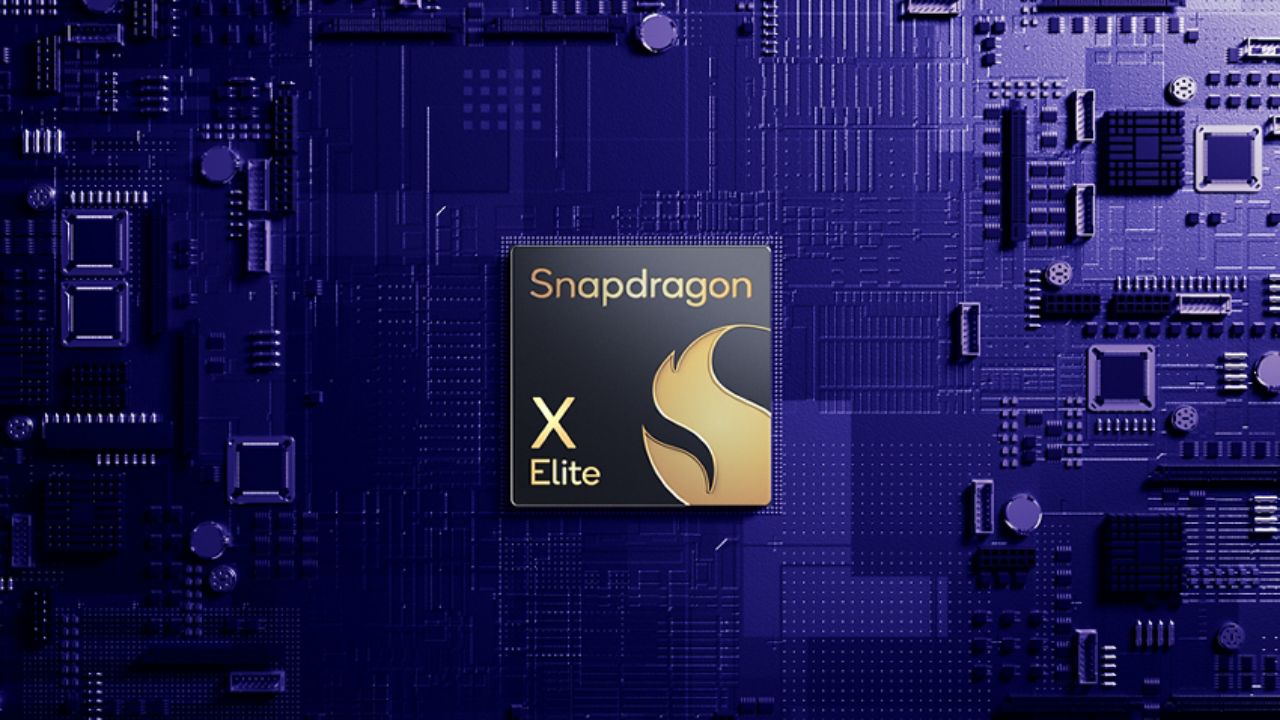 Qualcomm also unveiled Snapdragon X Elite, it's most powerful computing Processor ever created for the PC. With a 4nm System-on-a-Chip architecture, and a custom 12-core Qualcomm Oryon CPU, the chip features Dual-Core Boost for incredibly fast responsiveness. The premium integrated Qualcomm Adreno GPU delivers enhanced graphics.
Snapdragon X Elite is further capable of running generative AI LLM models over 13B parameters on-device. It then has an upgraded Micro NPU inside the ultra-low power Qualcomm Sensing Hub for enhanced security, login experience, and privacy, including the ability to wake the device when in sleep mode.
It supports 5G and Wi-Fi 7 with HBS Multi-Link for seamless, jitter-free cloud connectivity. Snapdragon Seamless allows you to easily switch between your choice devices for smooth and dynamic experiences. Snapdragon Seamless is a cross-platform technology that enables Android, Windows, and Snapdragon devices using other operating systems to discover each other and share information to work as one integrated system.
In addition, there's support for up to 4K Ultra HD resolution display running at 120 Hz. It supports Qualcomm Spectra dual ISP with up to 64MP camera support. The Snapdragon X Elite has UFS 4.0 storage and LPDDR5x RAM support, Snapdragon X65 5G modem, Bluetooth v5.4, USB-C, Aqstic audio technology, Qualcomm Hexagon NPU, and more.
Qualcomm is taking the fight to Apple, Intel and AMD with this processor, as it claims that it's Oryon CPU competes with the Intel 13th gen CPUs on multi-threaded performance while drawing 68% less power. It allegedly beats the Apple M2 chip with 50% faster peak multi-threaded performance.
PCs powered by Snapdragon X Elite are expected from leading OEMs starting mid-2024.
Qualcomm S7, S7 Pro Gen 1 Sound Platforms: Specs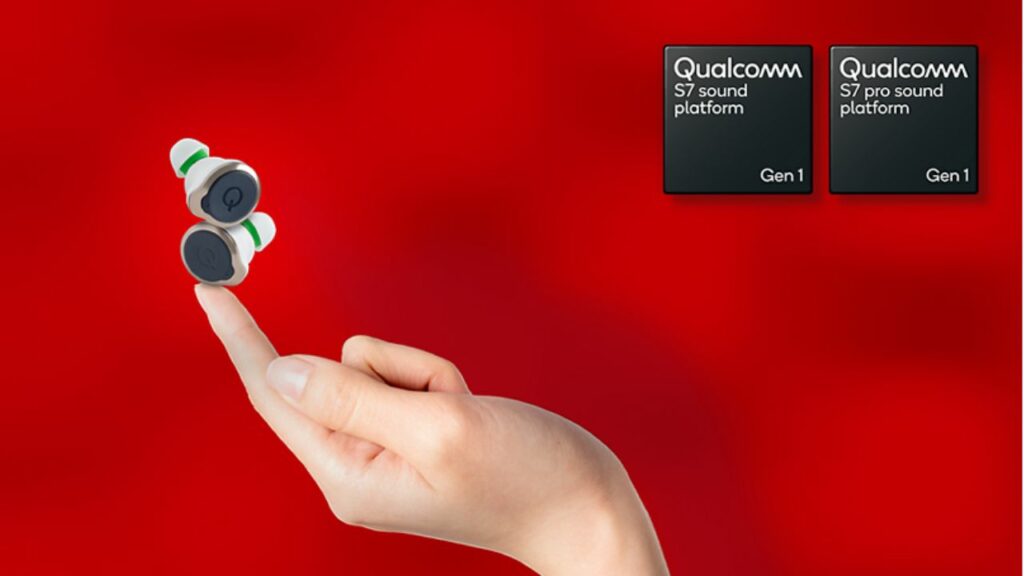 Lastly, Qualcomm unveiled two new Sound platforms designed for earbuds, headphones, and speakers. They deliver 6 times more compute power, and almost 100 times the AI power of previous generation platforms. They support on-device AI to maximise audio performance and power management.
The Qualcomm S7 Sound Pro Platform includes a Wi-Fi solution that works alongside Qualcomm XPAN technology to extend the capability and range of audio devices far beyond what is possible with only Bluetooth, while maintaining the ultra-low power performance. With Snapdragon Sound and Qualcomm XPAN technology, up to 192kHz lossless music streaming can be delivered over micro-power Wi-Fi.
Then, they support Qualcomm 4 Generation Active Noise Cancellation and all-new hardware architecture supports low-latency, multi-channel and low-power active noise cancellation. Advanced Adaptive Transparency mode is also supported for situations when users need to be aware of what is going on around them.
It comprises of the Bluetooth V5.4 radio, DMIC, I2S, TDM, Soundwire digital audio interfaces, and more.