A day after Samsung announced world's first Windows 8 smartphone, purported images of two Nokia Lumia smartphones, namely Lumia 820 and Lumia 920, with Windows Phone 8 operating system have now been leaked online.
While prototype images were leaked in last couple weeks, now the promotional or press images of the Lumia 820 and Lumia 920 were shared over a micro-blogging social network by an anonymous person. As of now, there is no way to confirm whether these images are real, we take them with a grain of salt to be a mere speculation.
Nokia is quietly preparing to show the next generation Windows Phone 8 mobile operating system based Lumia devices. Apart from totally new mobile operating system, we expect some design refreshes from the Lumia series. Apparently, the leaked images hint some minor changes around the polycarbonate corners of the Lumia 820 device.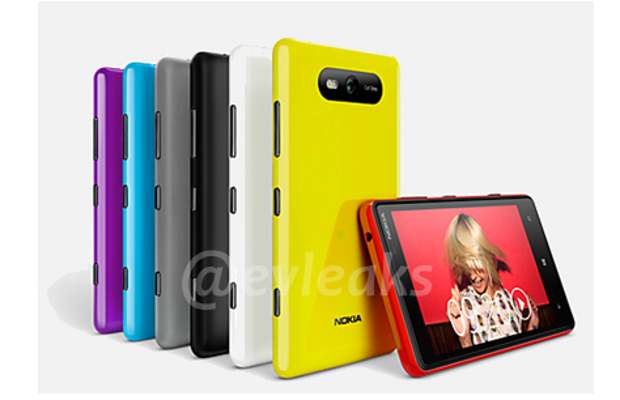 Also the location of the image sensor has been changed and placed in a horizontal lay out compared to the vertical styling in Lumia 800. We also believe that the screen size has been bumped to 4.3-inch along with the widely spaced capacitive keys in the front. The Lumia 820 will appear significantly different than the Lumia 800.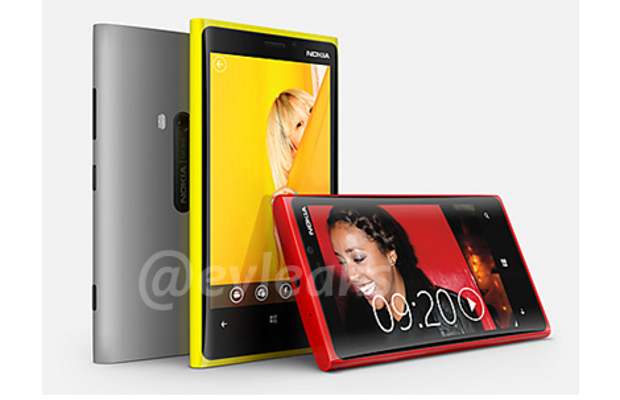 The second image is of purported Lumia 920 which looks very similar to the Lumia 900 smartphone. It still carries the same vertical styling – camera at the back with LED Flash on the side. This Lumia 920 handset will have 4.5-inch touchscreen contoured display and capacitive buttons in the front.
In terms of hardware, we have no details but certainly hope to see dual-core processor being used in either of these devices. The only interesting part which everyone is possibly excited about is to learn if the much talked about PureView Imaging technology has been implemented in either of the devices.
We shall wait for Nokia to formally announce the new devices on September 5 next week.