In the ongoing I/O conference of Google where the company revealed its latest operation system Android 4.1 Jelly Bean, sprang a surprise in the form of "Project Butter" which is meant to address an old problem of device lag associate with smartphones running on it.
Project Butter is a processing framework designed to speed up user interface responsiveness, reduce latency, smoothing user experience and graphics processing in smartphones running on Jelly Bean.
Google Nexus 7, the Android 4.1 Jellybean operating system based tablet will be the first one to benefit from this move when it is introduced for the consumers in the coming months.
According to Google's Android developer website, Butter uses so-called "vsync timing" across all graphics drawing and animations to ensure a constant frame rate, allowing for a smoother operating environment that is supposedly "effortless" and "intuitive." All graphical assets including application rendering, touch events, and display refreshes are synced against the vsync clock which runs at 16 milliseconds.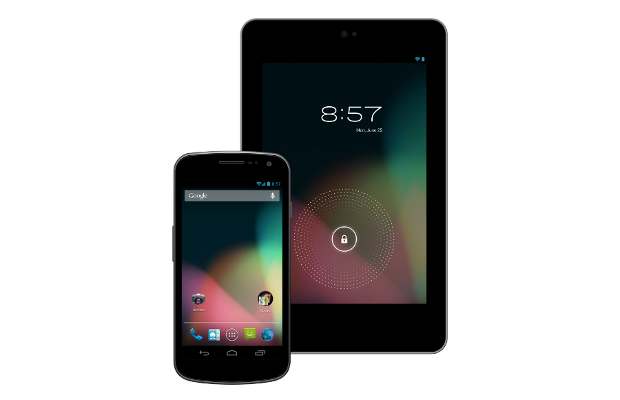 What this means is that CPU and graphics run in parallel, rather than crash into each other. Graphics are now triple-buffered to keep scrolling and transitions work fast, and the processor will swing into full gear the moment you touch the screen to keep input lag to a minimum.
Android 4.1 reduces touch latency not only by synchronising touch to vsync timing, but also by actually anticipating where your finger will be at the time of the screen refresh. How will that happen? Well, you generally get only few options on the screen for example you get a pop which asks yes or no, and therefore the chances are that you will touch yes or no only. This according to Google results in a more reactive and uniform touch response.
In addition there is a new tool called systrace, which collects data directly from the Linux kernel to produce an overall picture of system activities. The data is represented as a group of vertically stacked time series graphs, to help isolate rendering interruptions and other issues, and in turn help developers to iron out the problems in thier application much better and much faster than before.
Google is also offering better international language support, apps can now display text or handle text editing in left-to-right or right-to-left scripts. Apps can make use of new Arabic and Hebrew locales and associated fonts. In addition Indian language support has also been improved with addition of Kannada, Telugu, and Malayalam.
Google has now added user-installable keyboard maps, which allows such as for additional international keyboards and special layout types. By default, Android 4.1 includes 27 international keymaps for keyboards, including Dvorak. When users connect a keyboard, they can go to the Settings app and select one or more keymaps that they want to use for that keyboard. When typing, users can switch between keymaps using a shortcut (ctrl-space).
Android 4.1 also brings a major update to the Android notifications framework. Apps can now display larger, richer notifications to users that can be expanded and collapsed with a pinch or swipe. Notifications support new types of content, including photos, have configurable priority, and can even include multiple actions.
And then there is the ability to automatically resize widgets, based on where the user drops them on the home screen, the size to which the user expands them, and the amount of room available on the home screen.
In addition there are several user interface changes including ability to store contact photos that are as large as 720 x 720 pixels, also apps can now automatically detect when a new input devices are attached, by USB, Bluetooth, or any other connection type, this is specially help for the tablets.